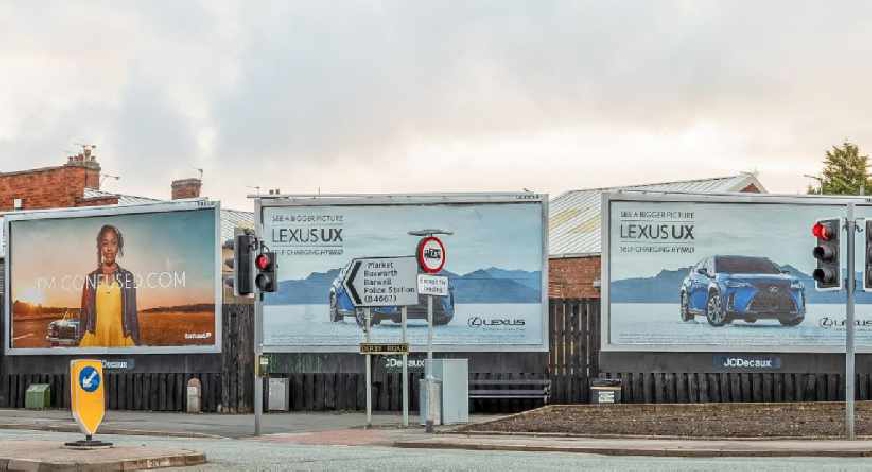 The billboard site on the junction of Derby Road and Leicester Road junction is to be auctioned off.
The site on the corner of Leicester Road and Derby Road is to be sold next week.
The advert states the site is "a corner advertising site including an electricity substation at this busy junction, adjacent to a car repair garage, opposite a B&Q, within ½ mile of the town centre and ¾ mile from Hinckley station. Hinckley lies about 13 miles from Leicester."
The guide price for area which spans 4024 square feet (373 sqm) is set between £85-90,000. 4,024 sq ft (373.8 sq m)
There are four advertising boards on the site which is also part let to Britannia Tyres and Western Power Distribution for the location of an electricity sub station.
The auctioneers states there is "development potential" on the site.
The auction is due to take place online on 29th October via Strettons on behalf of the owners JC Decaux.
The lot will be auctioned at midday on Thursday 29th October alongside other property.