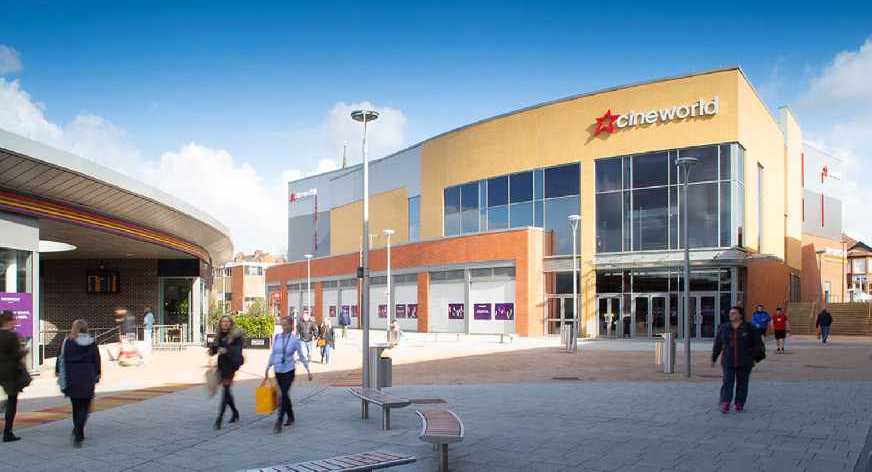 The Crescent. Credit: The Tin Hat Partnership/Billington Structures/HBBC
Hinckley and Bosworth Borough Council says its wants to keep its stake in the multi-million pound shopping complex in Hinckley.
Councillors had decided to sell their stake of the Hinckley development known as The Crescent late last year in order to pay for the development of a new crematorium in the town.
At a meeting of the full Council last night on 21st May, members voted in favour of reversing that decision and retaining the complex in public ownership.
The Council, which is now run by the Liberal Democrats following the local elections in May, receives a net rental income of around £300,000 a year from the site which has helped to keep council tax for residents amongst the lowest in the country.
Commenting on the decision, new Council Leader, Cllr Stuart Bray said "This was a key manifesto promise that we were determined to deliver on. Increasingly, councils up and down the country are taking steps to invest in town centre facilities to safeguard them against the challenges they face. This decision signals the Council's commitment to Hinckley town centre as a key retail and leisure destination for local residents and visitors."