The Mark Rowley Breakfast Show



The Best Western Plus Ullesthorpe Court Hotel provides modern luxury accommodation in what was originally a 17th Century Manor House. The hotel is set in 120 acres of glorious Leicestershire countryside yet only 10 minutes from the motorway network, M69 links Coventry (M6) and Leicester (M1).

The hotel is perfect for business or pleasure. Whether you're looking for a golfing holiday, spa break, family getaway or you're a conference delegate, their guests are all welcomed to this privately owned 4 Star Best Western hotel by friendly attentive staff.
For More Information Click Here
_________________________________________________________________________
APPEAL FOR HELP - Wed 16th July
Hi, on this mornings show I spoke on the phone to Lydia Szymkowiak about her friend Beth Buchanan Stew.
Lydia is trying very hard to help raise funds for Beth to help her buy a special wheelchair. More from our discussion follows but first here's a Go Fund Me link if you'd like to help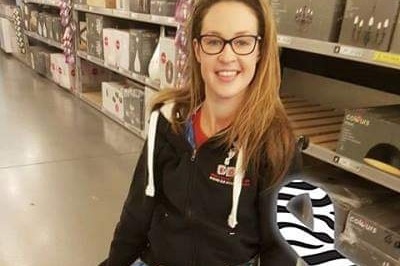 Beth lived in Hinckley and Burbage nearly all of her life, and moved to Desford about 8 years ago.
She's had Ehlers Danlos Syndrome (EDS) since birth but has only been diagnosed with it for the last 8 years or so. As time has gone by, she's developed other conditions including Postural Tachycardic Syndrome (POTS).
EDS is a genetic condition caused by faulty collagen; this is the glue that holds us together. It causes constant pain, joint dislocations, gastric problems plus other complications. There is no treatment and no cure, only self management and pacing.
POTS is caused by the blood pooling in the legs and feet causing dizziness, nausea, fast heart rate, chest pains, palpitations and makes it hard for the body to regulate its temperature. Her body doesn't work as it should. This means having to stand and wait in queues in hot shops is extremely difficult for her. The condition also caused internal bleeding where she ended up having life saving surgery a few years ago.
Over time her conditions have deteriorated leaving her in a position where she had to accept she needed a wheelchair. She was allocated one from the NHS and whilst she is very grateful for it, as it enabled her to get out of the house, it doesn't give her freedom and independence. She is unable to wheel it herself due to its weight causing her shoulders to dislocate. She cannot lift it in and out of her car. It doesn't support her unstable body where it needs it and causes pain in her already painful hips.
A custom lightweight wheelchair costs £4,600. It would allow her to do something simple like a trip to the supermarket and generally getting out and about on her own for the first time in years. She would also have to spend less time each day resting, due to the pain from EDS and POTS. With a custom wheelchair, she could be out in the garden and around the house without the worry of falling or passing out. She doesn't want to miss out on any more of life, there's so much more she'd like to do. She used to work in a preschool and volunteered with special needs children. She would like to get back to some volunteering and a wheelchair would give her the ability to regain control of her life. It would make such a big difference to her life.
Lydia am appealing for donations from local companies for the raffle She's intending to hold. Buttercream tearoom has already very kindly offered to donate a cake and the Stottie Shoppe have kindly donated a voucher for two large breakfasts and drinks.
If you could please donate £5, or whatever they can afford the GoFundMe page, It would really mean the world to her. Lydia will be advertising the online raffle on Facebook once she has more prizes to give away.
Raffle tickets will be just £5 for 5 entries to be in with a chance of winning some fabulous prizes.
Thanks to Fosse 107's friends at Ullesthorpe Court Hotel, we have donated Sunday Lunch for 2 for the raffle.
If you can donate a prize then email Lydia - Ljszymy@hotmail.com

ABOUT MARK AND THE SHOW...
Mark has been waking up Hinckley and Nuneaton since 2009 and nominated for an Arqiva Commercial Radio Award back in 2015.
November 2018 saw Mark celebrate 20 years of professional broadcasting after he started back on 107.9 across Hinckley and Nuneaton in 1998.
He's lived and worked in the Fosse 107 area all his life so knows the are very well and says he has no plans to move having just renovated his house in Elmesthorpe.
The one thing Mark loves though is interaction with you, so during his Breakfast Show there are plenty of opportunities to do just that. You can email him at studio@fosse107.co.uk during the show or after 10:00 using markrowley@fosse107.co.uk. Or call the studio on 01455 700 107 or 01509 350 107
Regular features on the show include The Early Bird Quiz from 6:20 with a mention on the show if you have a go.
The Survey of the Day from 7:30, he's still trying to work out just who the people are that they survey as your answers rarely match what he has seen.
There's also the Birthday Song and mentions, so let him know your's or a friend or relatives, make sure they listen around 8:15.
And then 1 hour of hits from just a single year with clues from the news with The Test of Time, it could be any year between 1978 and 2008, but will you get the bell or buzzer, let him know your guess and listen to find out which awaits you, from 9 - 10:00.
Along the way there's Travel News every 20 mins at 20 past 20 to and just before the top of each hour between 6:20 and 9:20 and of course the latest national and local news, sport and showbiz with a lot of Just Great Music.