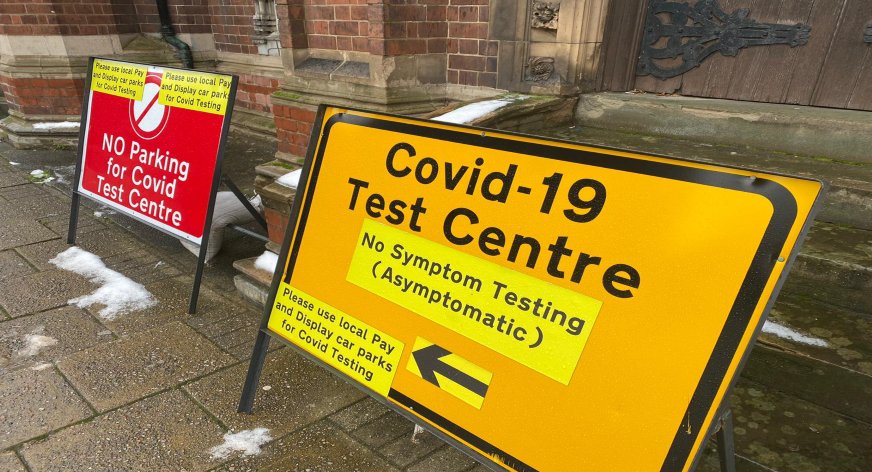 The Blaby and District Social Centre will offer appointments for those still going out to work and without symptoms.
From Wednesday (27th January) anyone who is a key worker or leaves the house to work can book an appointment for a lateral flow test at the centre on Leicester Road.
It's the latest centre to open and joins the site in Wigston, which has been carrying out community tests since the start of January, but opened up to key workers last week.
Last week the director of public health for Leicestershire, Mike Sandys, told Fosse107 he hopes to have one opening in every district.
One in three people who have coronavirus show no symptoms, and rapid lateral flow testing, led by the council's public health team, can help to quickly identify individuals and stop the spread of infection.
Nick Rushton, leader of Leicestershire County Council said: "I am delighted that our programme of rapid testing for key workers is now well underway and pleased to see a second centre opening, with more to follow across the county.
"Key workers have had a vital role to play in supporting us all during the pandemic and rapid testing for these workers will help to protect them, their colleagues and customers by identifying cases and stopping further spread of coronavirus."
The lateral flow tests are self-administered at an approved test site – and you can leave the site straight after you have taken your swab. Results will be sent out by text or email by the end of that day. Sites will be open 6 days each week.
Anyone who currently cannot work from home and is eligible, will be able to book a test at www.leicestershire.gov.uk/covidtest.