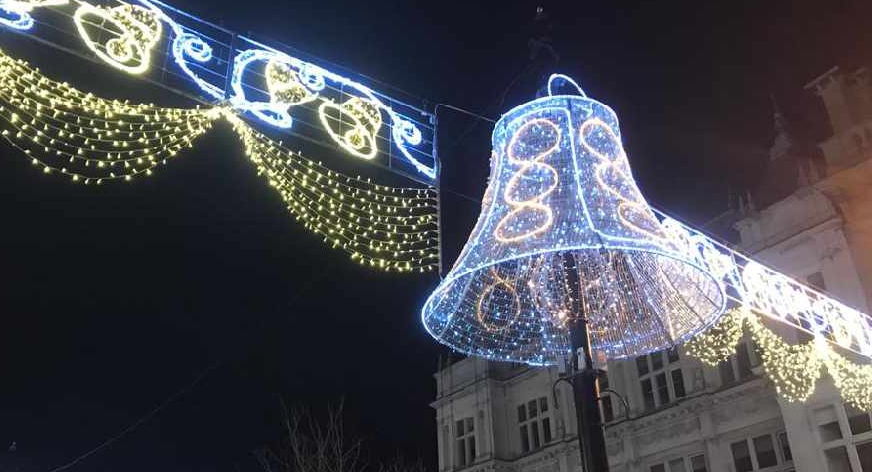 Christmas Lights on in Loughborough

The Christmas Lights are on in Loughborough. If lockdown prevents you from seeing them, here's how they look.

The Christmas Lights are normally switched on on a Sunday evening at 5pm in Loughborough Town Centre by the cast of the Loughborough Town Hall Pantomime. Covid 19 means, in 2020, the lights were switched on without an event. Cllr Jenny Bokor, lead member for Loughborough, said: "This has been a very tough year for everyone but we were determined to switch the Christmas lights on for the people of Loughborough and beyond. I know we all need to be staying at home during the lockdown but we felt it was still important to switch on the lights at this time of year." "I sincerely hope next year we can have our normal switching on of the Christmas lights and we can all be together again. The important point is that we all follow the guidelines to tackle this dreadful virus." The lights in Loughborough are organised by Charnwood Borough Council and Love Loughborough. Lisa Brown, Love Loughborough BID Manager, said: "Love Loughborough has been committed to supporting local businesses throughout this pandemic and recognise the importance of brightening up Loughborough town centre this Christmas. "We have installed icicle lights on over 100 shop fronts and lit up Church Gate Mews and High Street in order to complement Charnwood's fantastic festive lighting scheme."