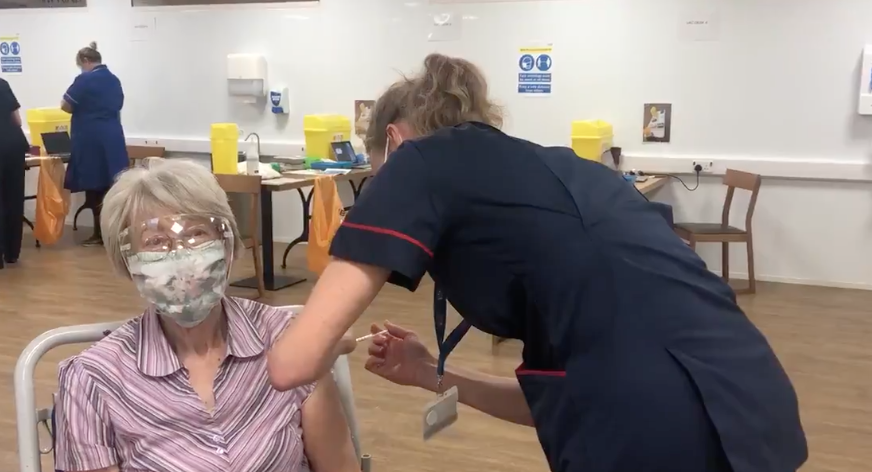 NHS bosses in Leicestershire say all local GP practices will be offering vaccinations to their patients this week, meaning they won't have to travel to a regional centre.
Residents had been concerned it would be unsafe or that they would be unable to travel the nearly 90 mile round trip to Birmingham, which is the area's nearest large scale hub
In a press release Leicestershire's Clinical Commissioning said patients who have been sent letters about attending a large-scale vaccination centre, like the one in Birmingham, may wait to receive an appointment from their local practice.
A large vaccination centre is also expected to open in Leicester in the coming weeks.
Vaccinations are currently being offered to Leicester, Leicestershire and Rutland (LLR) residents from 15 locations comprising two hospital hubs and 13 sites offering vaccinations to patients registered with 88 GP practices.
The group also said they were looking at other venues, including pharmacies.