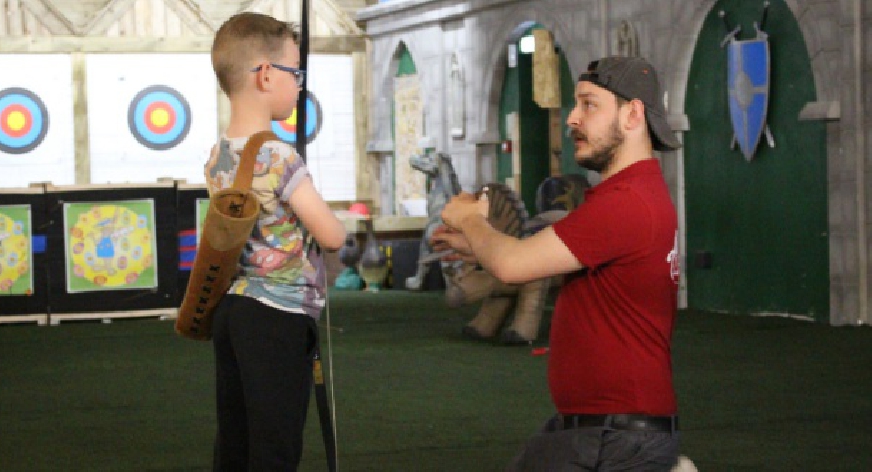 A range of exciting activities are on offer for children, young people and families in Charnwood this summer.
The borough council's Active Charnwood team has put together a programme of events and sessions at various locations in the area.
The six-week programme is once again offering plenty for the family to do including family rounders and yoga. Activities will run from Monday July 15 until Friday August 23 and will take place at locations including Loughborough, Shepshed, Mountsorrel and Birstall.
Zoe Griffiths, sport and active recreation manager at the Council, said: "We're offering another busy programme of activities for young people and families in Charnwood. There are some new sessions this summer such as kite flying and frisbee fun. We've also bought back some favourites activities like forest schools and archery.
"This year's holiday programme offers 37 different activities and over 85 sessions so there is plenty for the whole family to do this summer."
Activities also include arts and crafts, boxing, dodgeball, den building, tennis and more.
Bookings for this year's summer programme are now open. Sessions start at £1 and some activities are free.
Discounts are available for Wild Card holders. If you are aged five to 16, or have a disability, and live or go to school in Charnwood, you may be able to sign up to the Wild Card scheme by visiting charnwood.gov.uk/wildcard
For a full list of activities available this summer holiday and to book online please visit charnwood.gov.uk/holidayprogrammes. Alternatively, people can call 01509 634561.
For the latest news and updates about sport and activities in the borough, follow the @ActiveCharnwood on Twitter or visit their Facebook page.