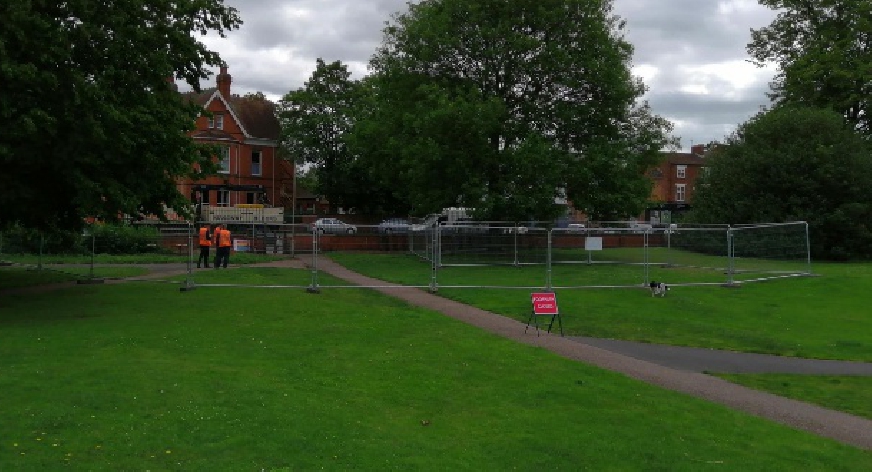 A project to improve the entrance to a popular Loughborough park is underway.
The borough council has started work on the £60,000 project to revamp the Leicester Road entrance to Southfields Park.
A new archway bearing the name of the park will be installed. There will also be new railings, additional seating and flower beds.
Cllr Jenny Bokor, lead member for Loughborough, said: "Southfields Park is a popular location for families, skaters and dog walkers and we've already made improvements to the park over the last year by providing people with more things to do.
"I hope these additional changes to one of the main entrances make Southfields Park an even more welcoming place for visitors."
Earlier this year the skatepark was extended to offer more ramps and a range of outdoor gym equipment was also installed last summer.
Access will be restricted while the work is being carried out and visitors are asked to use the alternative entrance on Leicester Road. The work is due to be finished by the end of the summer.
Members of the public were asked to give their views on the plans to improve the park during a public consultation in Spring 2018.