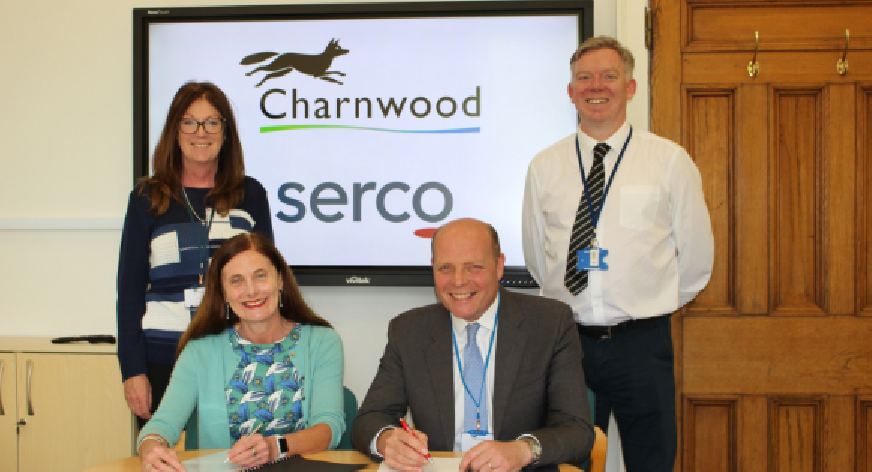 Charnwood Borough Council has signed a new deal with long-term waste partners Serco to ensure the area remains clean and tidy for years to come.
The Council and Serco have worked together for 10 years and the contract extension will see that partnership continue for another four years.
Serco is responsible for collecting all refuse and recycling from the borough's 75,000 homes as well as serving more than 30,000 customers of the Council's garden waste service.
The operation means emptying household bins around five million times a year. Serco will also continue to sweep more than 540 miles of borough roads and empty around 900 litter bins.
The contract is worth an estimated £21 million over the next four years.
Cllr Leigh Harper-Davies, lead member for contracts at Charnwood Borough Council, said: "The Council and Serco have a long-standing partnership to deliver an excellent refuse and recycling service for the residents of Charnwood and we are delighted this partnership will continue.
"We have incredibly high satisfaction rates for our household collection service with 93 per cent of people being satisfied with the collections' service last year. Satisfaction is also high for our street cleaning services. Working with Serco has enabled the Council to deliver a service of the highest quality while achieving value for money for residents."
Ronnie Coutts, managing director for Serco Environment Services, said: "We are delighted that Charnwood Borough Council have chosen to extend our contract for a further four years. It is a solid and successful partnership and we are committed to providing excellent services to the residents of Charnwood.
"We will continue to work closely with the council and our frontline teams to ensure our customer satisfaction levels remain high and we deliver a first-class waste, recycling and street cleansing service in the borough."