Win Fajitas for 2 every Monday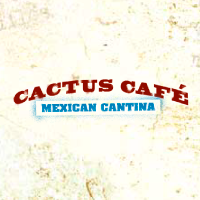 We've teamed up Cactus Cafe in Loughborough to give away

*Free Fajitas for 2*
Tune in to Drivetime with James Martin every Monday from 3pm to win.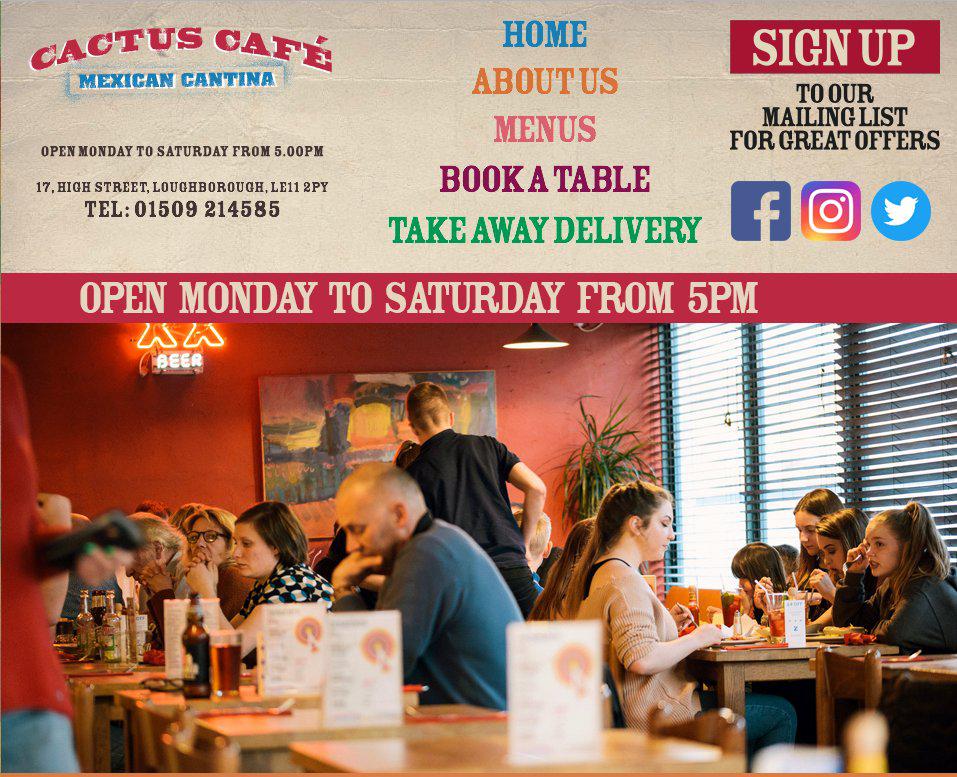 About Cactus Cafe
The Cactus Cafe has become one of Loughborough's most popular restaurants since it opened back in 1990.
The food is a freshly prepared fusion of classic and modern Mexican cuisine - start with the best Nachos outside Tijuana (made with our own special salsa, guacamole and mix of cheeses), roll your own fajitas with soft tortillas enveloping sizzling marinated meats and veggies, or be truly adventurous and try our very special mole with a fiery blend of chilli, nuts and chocolate.
We pride ourselves on our fantastically generous cocktails - all made to instil you with the passionate Latin spirit of Mexico! Add to that, a great range of beers, wines and spirits (including some very special tequilas) and there is something for every taste.
Live Music
The Cactus also has a long standing reputation for providing great live music, particularly at our jazz evenings on the first Wednesday of each month with renowned artists such as Chris Conway and Andy Nicholls performing in a relaxed and informal atmosphere.
Terms and Conditions
All Fosse 107 competition rules apply. Click here for further details.
The winner will get free Fajitas for 2 valid Monday - Thursday. The prize is valid for four weeks.