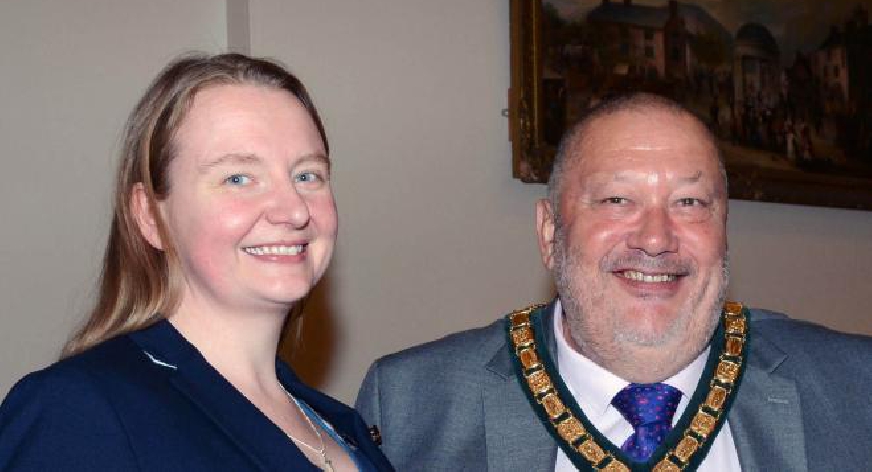 Volunteers from across Leicestershire have been recognised by the chairman of the county council for their work to help others in their communities.
Ozzy O'Shea, the 44th chairman of Leicestershire County Council, asked a number of community groups and organisations to nominate their outstanding volunteers to receive an invitation to his reception at Beaumanor Hall.
Organisations including the British Red Cross, Century Theatre, and the Samaritans have had their efforts acknowledged.
I wanted to use my role as chairman and this annual event to recognise and personally thank the volunteers of Leicestershire. These people dedicate their own time and resources to make their communities better and help those in need.

Person:Leicestershire County Council spokesman, Ozzy O'Shea
Mr O'Shea, who spent all of his working life as a police officer before entering politics in 1996, has always been passionate about local communities.
"It has been my pleasure to welcome everyone to Beaumanor Hall and I have thoroughly enjoyed meeting them all and learning about the organisations they work for. I hope in my time remaining as chairman I can go out and visit them at their organisations and find out even more."
Anne Flower and Jacki Shorley from the charity organisation The Well in Kibworth were two of the 175 volunteers in attendance at the event on Saturday. Anne said:
"I volunteer because it changes people's lives. It has changed my life. It has given me a purpose."
The Well is a community outreach café which offers friendship, warmth and safety, they run monthly dementia cafés and free legal, financial, and counselling sessions. The organisation has worked closely with the county council since being given a SHIRE community grant to help continue their work into 2019.
"We will be using the grant to pay for a new volunteer coordinator; we have developed so much since our beginning in 2008 and want to do so much more. This new role will help us bring it all together. We are looking forward to supporting even more people in Kibworth."
Another volunteer Mr O'Shea met on the day was Amanda Sadler who is steward of Huncote Methodist Church. Amanda explained what events like this mean to their volunteers;
"From teaching young leaders, running affordable breakfast and lunch groups, and offering a community safe space, our volunteers carry a lot of responsibility on their shoulders. Today is more than a sandwich on a plate this is the recognition of a lot of hard work."