National Smile Month with Holywell House


National Smile Month is an annual campaign dedicated to promoting good oral health. Fosse 107 have teamed up with Holywell House in Hinckley & Nuneaton to give you the chance to win a smile makeover!
WIN A SMILE MAKEOVER WITH FOSSE 107
The lucky winner will receive a teeth whitening treatment.
To enter - fill in your details below. One lucky winner will be selected at random from all entries at random. Entries close midnight 13th June.

More about Holywell House
Holywell House is a Private and NHS practice. You'll find us in Hinckley, Nuneaton and Rugby. Our aim is to offer a high quality, friendly, efficient service while ensuring our patients have access to state of the art techniques and equipment. We are a specialist referral practice and are able to offer NHS and Private Orthodontics, NHS and Private Oral Surgery, Private Periodontology and Private Endodontology.

We offer several private Orthodontic treatments to adults and young people who don't qualify for NHS treatment, these include Invisalign, Conventional or Tooth Coloured Braces, Lingual braces, Fixed braces and removable braces. We also see patients requiring Orthognathic surgery.

The practices were established by Cathie Barrs in 2003. Cathie is a specialist Orthodontist and a director of Holywell House Orthodontics Ltd. We have achieved the British Dental Association 'Good Practice' at all three sites. Our Hinckley practice has been a part of BDA since May 2006 with a total of 11 years of 'good Practice', Rugby since July 2008 and Nuneaton October 2009.

We are dedicated to providing the highest level of care for our patients, and are fortunate to have a fantastic support staff. All of our staff are committed to their continuing professional development, with staff members regularly attending courses on new and developing techniques.
Visit our website at holywellhouse.co.uk
Review your oral health routine
Whether you think your oral health is in a good place or not, National Smile Month is the perfect opportunity to reassess your oral health routine.
Make sure you are brushing your teeth last thing at night and at one other time during the day with a fluoride toothpaste, and interdentally cleaning once a day. Cut down on how much and how often you have sugary foods and drinks, and visit the dentist regularly, as often as they recommend.
These few things are so easy, but it's easy to get complacent. National Smile Month is a timely reminder to carry out these effective steps to great oral health.
Here's how you and your children can have healthy teeth and keep trips to the dentist to a minimum.
Brush your teeth twice a day
Brush your teeth twice a day with fluoride toothpaste.
Floss between your teeth
Floss or use an interdental brush every day to remove food, debris and plaque lodged between your teeth.
Cut down on sugar, and other lifestyle tips
Have a healthy lifestyle, including eating well, not smoking and limiting your alcohol and sugar intake. It's good for your whole body, including your teeth, gums and mouth.
Brush baby teeth as soon as they come through
Start brushing a baby's teeth as soon as they come through.
Get children into a teeth-cleaning routine
Help your child have healthy teeth for life by having a good dental health routine.
Straighten crooked teeth with braces
More and more teenagers (and some adults) are having braces and orthodontics to straighten their teeth.
Have regular dental check-ups
Have regular check-ups with your dentist. Don't put off going for a check-up. Detecting problems early can mean they're easier to treat.
If problems aren't treated, they may lead to damage that's harder, or even impossible, to repair.
Don't delay dental treatments
There are a wide range of dental treatments available. Some, such as fillings and root canal treatment, are readily available on the NHS.
Others, such as cosmetic dentistry, are only available on the NHS in certain circumstances.
Why should I visit the dental team regularly?
It is always better to prevent problems rather than have to cure them when they happen. If you visit your dental team regularly you will need less treatment and they will spot any problems earlier, making any treatment easier.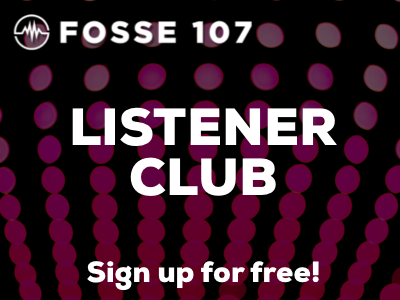 Get more with the Listener Club!