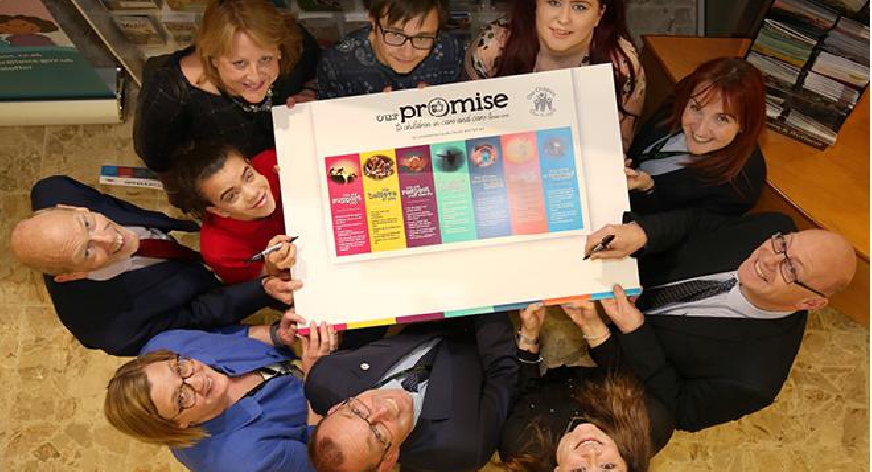 Granting council tax relief is one of the initiatives
A new 'promise' to children in care and care leavers has been launched by Leicestershire County Council and its partners.

Young people have been central in helping design a document which includes information about the support offered to children looked after by the local authority, and those who have left care.

The development of the promise accompanies a series of measures agreed by partners including the county's seven district councils, the Office of the Police and Crime Commissioner and the Combined Fire Authority to support young people in, or who have left, the care system.
These include:
Granting council tax relief for all care leavers up to the age of 25 as of April 1, 2019, meaning they now have zero charge;
Rolling out independent living ASDAN qualifications for care leavers, which cover valuable life skills such as the management of money, maintenance and cooking. These are formal qualifications which can be recognised by prospective employers;
The ring-fencing of a number of apprenticeships within the county council for care leavers. The authority is talking to local businesses to see If they can offer employment opportunities, such as work experience, apprenticeships and training for young people who have left its care;
Copies of the 'promise' are being sent to all children in care and care leavers. The document also contains space for contact details for key workers and other useful support.
Supporting children through the care system and beyond is vital and we are pleased that we, along with our partners, have been able to offer even more assistance to children in care and care leavers to help them live independent lives. The promise itself is great. Young people have told us what support they'd like us to offer and have helped us formulate all the pledges, or promises it contains, as well as help choose the imagery

Ivan Ould, county council cabinet member for children and families
Cabinet members will discuss the support for care leavers when they meet on Friday. May 24th at 11am, the meeting will be shown live at www.leicestershire.gov.uk/webcast