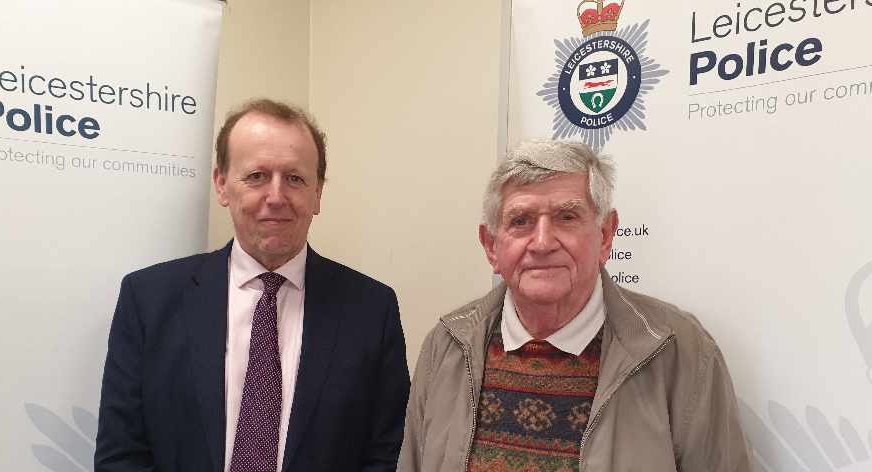 It's after he was called by someone claiming to be a police officer.
A Leicestershire man who was almost a victim of fraud is warning others about the scam.
87 year old Jack was contacted last month by someone claiming they were a police officer from a station in London saying there was an attempt to access his bank account.
The caller advised Jack to check his identity by calling 999 and he would then ring him back. Jack called 999 and the operator informed him that it sounded like a scam call.
Later the same day he received further calls from a withheld number and answered it, he informed the caller that his call sounded like a scam at which point the suspect hung up.
It's commonly known as courier fraud.
Jack issued a warning to others. He said: "When I received the call I immediately thought this is a scam but I was just a little curious. I knew I needed to leave sufficient time before checking if the call was genuine. I called 999 and was put through to the police who told me that the call I had received was a potential scam.
"I know these offences are becoming more and more prevalent. I want to help the police by getting the message across. If you get a call in similar circumstances put the phone down, don't get drawn in to a conversation and never disclose any personal details. Use a different telephone to contact the police as there's always a chance the caller may still be connected to your line."
Paul Wenlock is the head of the Economic Crime Unit. He said: "Fortunately Jack became suspicious and luckily no money exchanged hands. It's extremely important for people to be aware of these offences.
"One thing to be aware of is the police or banks would never contact people in this way. If they are called they should disconnect the call straightaway and report the incident to the police using another telephone, as on some occasions calls can remain connected.
"If you have an elderly neighbour or relative make them aware of this scam. The callers do sound plausible and it is quite easy to get drawn in."