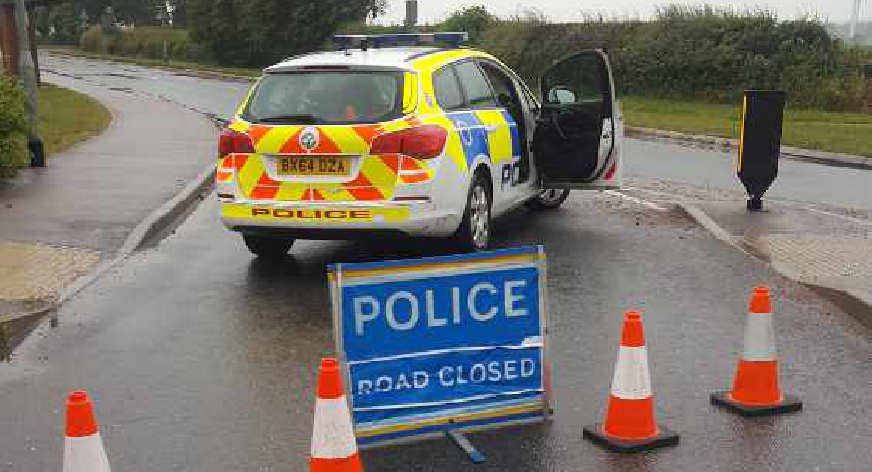 Market Bosworth Police close road between Desford and Newbold Verdon because of a fallen tree. Credit: Market Bosworth Police/Facebook
Leicestershire County Council's highways teams have continued to carry out work to clear trees and branches which fell during heavy rain and strong winds.
Over a two-day period, crews dealt with more than 100 call-outs to remove trees, branches and debris blocking the roads across the county, while there were also reports of flooding on a number of roads across the county.
Councillor Blake Pain, cabinet member for environment and transport, said: "Our teams have been very busy dealing with the aftermath of the heavy rainfall and strong winds, clearing roads and footpaths where trees and branches have fallen.
"They are continuing to work hard to ensure that the trees are cleared away as soon as possible and disruption to the roads and footpaths is kept to a minimum."
The authority is also encouraging residents to check for any unusual changes in their trees following the extreme weather conditions. People are asked to check:
• Are there any cracks in the tree which were not there a day or so ago?;
• Are there any cracks or humps in the soil which were not there a day or so ago?;
• Are there any hanging branches in the tree which could fall?
If those signs of damage are present, residents should contact a competent and reputable tree surgeon.
Fallen trees obstructing the highway can be reported by calling the council on 0116 305 0001.