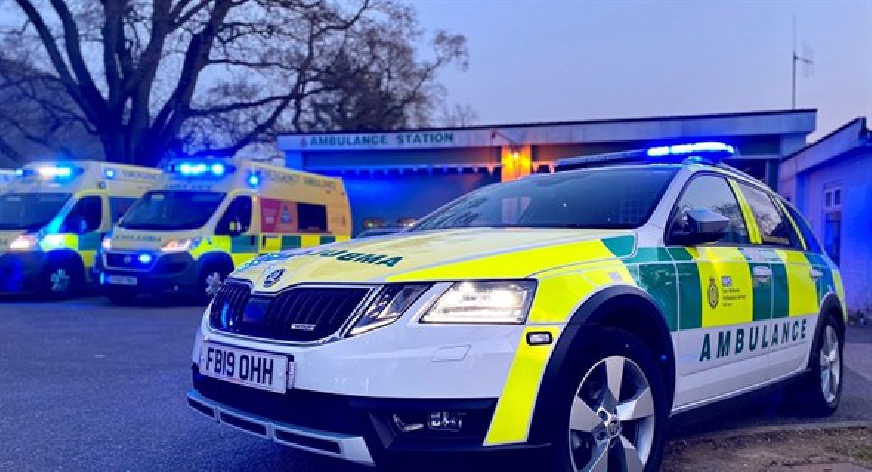 East Midlands Ambulance Service say New Year's Eve was still busy, but thanked people for staying at home and following the rules.
EMAS said service remained busy with calls from people experiencing genuine medical emergencies, but they did not see the usual peak of hundreds of 999 calls in the early hours of 1 January.
"We received 721 calls before 7am on 1 January 2021, compared to 1,021 calls in the same time period last year. However, we remain extremely busy, along with the wider healthcare system, and so we are urging people to really think about which service will give them the medical help they need, before acting."
Strategic Commander Greg Cox said: "Thanks to the residents of the East Midlands for listening to our advice and following government guidelines to stay at home, we did not see the spike in 999 calls that we normally see in the early hours of the new year, but it was still another busy night for us.
"Colleagues across EMAS have been working tirelessly to prepare for the overall rise in demand expected during the winter months, and we continue to work closely with colleagues in other NHS organisations to ensure patients receive the help they need.
"Please continue to play your part in supporting the NHS by seeking out the most appropriate service for your condition – whether that is through your pharmacy, your local GP, urgent care centre or calling NHS111 for advice. Dialling 999 should be reserved for emergencies only.
"I would like to send my personal thanks to all colleagues and volunteers for their continuous and tireless hard work and wish them a Happy New Year."
EMAS expects activity levels to remain high through January and February and during busy periods will prioritise the most serious cases, advising other callers that they will need to wait until resources become available.