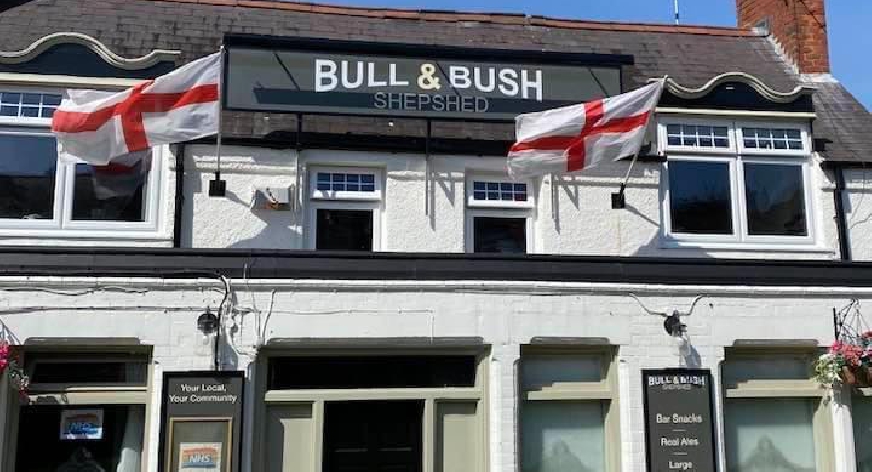 Bull and Bush in Shepshed is closed after staff and customers tested positive for Covid 19.
The licensees Laura and James Hoult said they were "devastated" at the way the virus had escalated, despite their best efforts to follow the guidelines.
The pub said it was waiting to hear from NHS Test and Trace and was implementing an "early outbreak management plan".
Laura told Fosse 107: "I've got a cough and I'm also lacking taste and smell."
She said the first they heard about a potential outbreak was when they woke up ill on Sunday.
"We were alerted by a customer who said he had a test on friday and it was positive so straight away we knew the right action to take was to close the pub."
"We are closely monitoring the situation. On Sunday we had two confirmed cases to now seven but we don't how that's going to grow over the coming days."
"Our message to customers is if you have been in in the last week or so please please be vigilant. If you've been asked to isolate please do. The last thing we want is for this to be a huge outbreak in Shepshed but secondly thank everybody for their support it's been phenomenal."
Listen to Laura from Bull and Bush here: