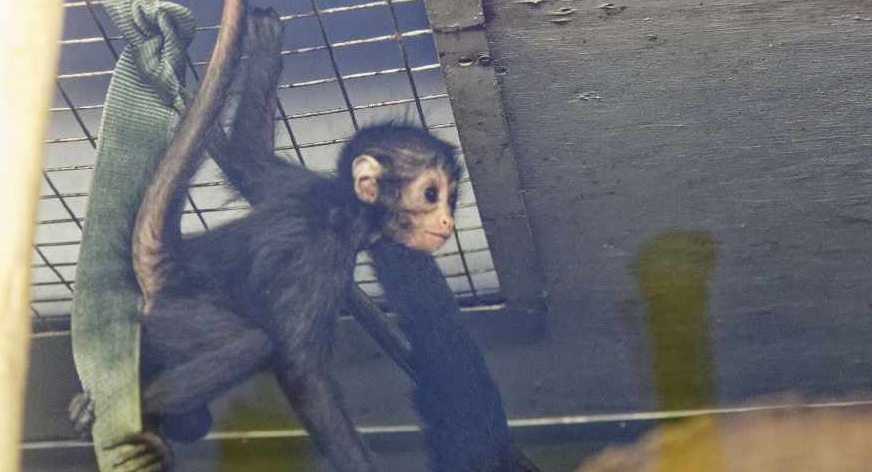 Credit: Twycross Zoo
Twycross Zoo's youngest of eight critically endangered Black-Headed Spider monkeys, Ernie, has celebrated his first birthday.
Ernie was born last year, to doting parents, Jamundi and Monty, and the zoo says he has progressed well over the past 12 months, settling into life at the 100-acre zoo seamlessly and becoming a popular member of the troop, in what has been one of the most memorable years at the zoo since it opened 57 years ago.
Black-Headed Spider monkeys are marked as critically endangered on the IUCN Red List and numbers are declining at an alarming rate. The major threat they face is habitat loss, particularly for populations in Columbia.
Neil Dorman, Curator at Twycross Zoo, said: "In what has been one of the most challenging years in our long history, Ernie's birthday has been a positive and cements the critical work of zoos in preserving the world's rarest species.
"We're now very excited for the next few years seeing Ernie continue his development and we hope one day in the future he can play a vital role in helping this species thrive and grow."