50 Rugby Road, Hinckley
Today behind Door 20 was beautiful Christmas cake and pudding won by Becky Hoare...
The Best Lunchtime Sandwiches & Savouries
All our sandwiches and savouries are made fresh daily. With a huge variety of fillings to suit all tastes.
Business Lunch Platters & Buffets
Are you running a business and need nutritious, delicious lunch for your staff? We can provide a mouth watering selection of sandwiches, savouries and sweat treats to help keep your staff fed an motivated for the afternoon's work.
The Finest Quality Ingredients
We use only the finest quality ingredients in all our products to ensure each and every product is of premium quality.
Speciality Cakes
We product a range of speciality cakes and bake occasion cakes to the customers specific requirements.
Website: www.connorsbakery.com
Call: (01455) 634853
Email: info@connorsbakery.com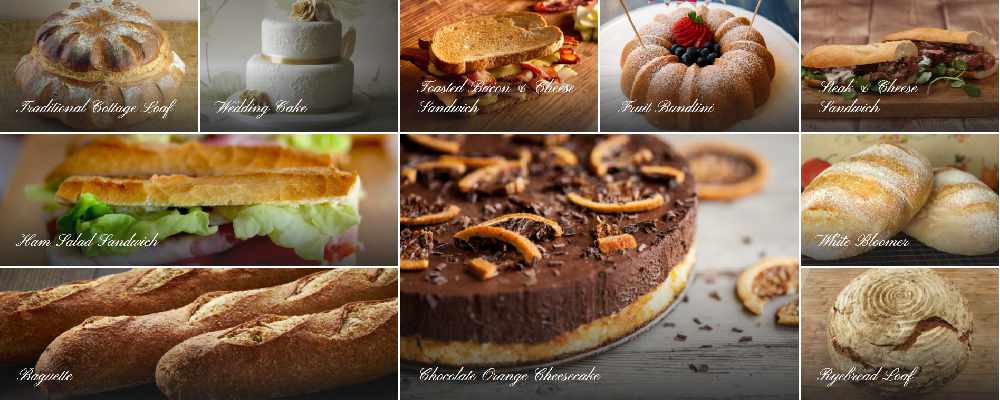 Connor's Bakery was established in 1931 when Mrs. Biddle converted her home, on Rugby Road, Hinckley, into a small family bakery. Originally only baking small quantities of bread in coal ovens for the local population, Connor's expanded steadily over the years. Converting to electric ovens in the 1950's enabling Connor's to expand it's daily production and variety of products.
Today Connor's Bakery is still a family run business occupying the same premises and keeping to its traditional values of quality ingredients crafted by hand into premium products, available in both the retail and wholesale sectors. In recent years Connor's Master Baker has been Slawek Wrobel (pronounced 'Swarveck'). He comes from a long line of family bakers and has 35 years experience baking the highest quality artisan breads and continental pastries.
With the retirement of Andrew and Mark Connor the bakery is now controlled by the Wrobel family. Slawek brings exciting new ideas and products to the Connor's menu whilst maintaining the tradition and quality that has been the hallmark of the business for so many years. Now with his wife Zofia and their children Ola and Matti the bakery enters a new and exiting phase of its development. The family are committed to making Connor's Bakery the premier bakery in the Midlands.