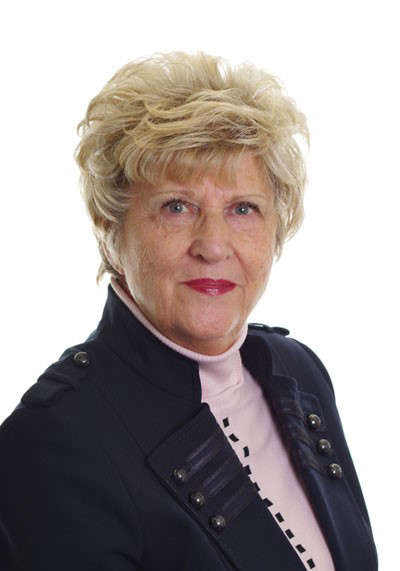 Rosemary Wright
She has been a Borough Councillor as well as a leading international shoe designer.
Hinckley businesswoman Rosemary Wright has been recognised in the New Years Honours List for her work supporting local people, groups and businesses in Hinckley and Leicestershire.
Rosemary, who is a leading international shoe designer and has created patents for a number of famous brands, has been Honoured and awarded the British Empire Medal.
Rosemary said: "It is a wonderful surprise to be nominated for an honour, let alone to receive one. I am involved with several organisations which I believe are vital to the structure of a community and to the wellbeing of society. I have been privileged to have been given a great deal in life and I believe it important to repay some of that privilege.
"I am passionate about Business organisations which can affect the success not only of business but the lives of residents, and the economic wellbeing of an area. My other great passion is for our future which in my opinion is our young people, who need interests, sports and encouragement - the organisations I am involved with offer precisely that."
Rosemary has served the community in lots roles, including as a Borough Councillor and Executive Member on Hinckley and Bosworth Borough Council, Director and Vice Chairman of Hinckley Town Centre Partnership BID (Business Improvement District), President of Hinckley and District Chamber of Trade for several years, Chairman of Trustees of John Cleveland College Foundation Trust, Chairman of Bosworth Conservative Association, Chairman of Leicester, Leicestershire & Rutland Conservative Area Management Executive, and most recently President of Hinckley Leicester Road Football Club.
Dr Luke Evans, the Member of Parliament for Bosworth, said "I am thrilled to hear that Rosemary Wright has been awarded a BEM. Rosemary is quite literally the definition of a stalwart of Hinckley and the surrounding area and her drive, passion and dedication for our community is unsurpassed. It is fantastic to see her recognised nationally for all of her hard work. My sincere congratulations!"