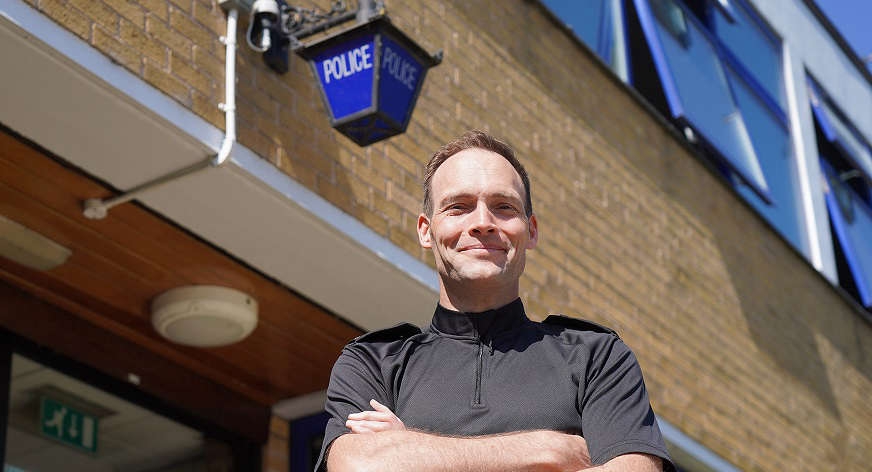 Inspector Steve Palmer
He aims to make the area safer.
Steve Palmer is the new inspector in charge of the Hinckley and Blaby Neighbourhood Policing Area (NPA).
He's replaced Inspector Jamie Osborne in overseeing the patch which includes Hinckley, Narborough, Stoney Stanton and Market Bosworth.
Insp Palmer joined the Army at 16 years old, serving 14 years with the Royal Engineers before becoming a police officer in 2007, starting his career working in Blaby District.
Inspector Steve Palmer, said: "I am delighted to be the Area Commander for Hinckley and Blaby, the area where I started my policing career 15 years ago.
"I look forward to using all my experience to build a strong policing team that works together with partners and our communities to make our area safer, putting the public first in all that we do."