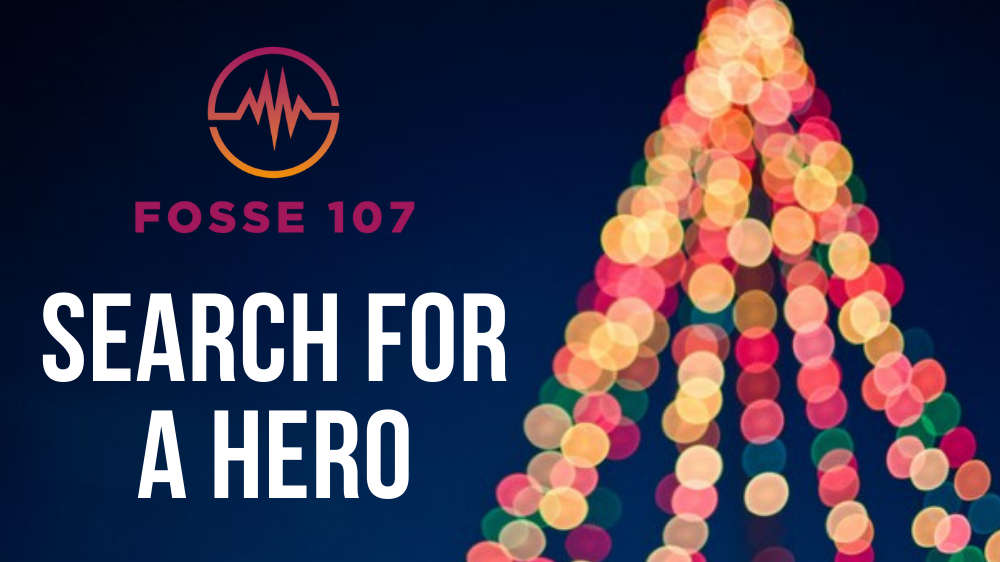 On Friday the 19th November 2021 Fosse 107 is proud to be supporting and helping once again with Hinckley's Christmas Light Switch on, and the Tin Hat Fair returns as well.
Back following it's cancellation last year there is live entertainment for a solid 4 hours starting at 4pm. The big switch on happens at 6:30, however we are looking for a local hero from the HBBC area to help the Mayor throw the switch.
So we need YOUR help - who do you know that deserves to be up there on the stage when the time comes?
Who in the last 12 months has gone above and beyond, who quietly maybe just gets on supporting the local community, who do YOU think deserves to be recognised?
You can nominate using the form below, we need love some means to contact your nominee, so please if nominating let us have at least a contact number, email, or link to a social media page.
Nominations close on Friday 12th November
(Any data you send will be kept for 1 calendar month then deleted)
More about the evening...
Just after the switch on there will be a fantastic four-minute fireworks display from Argents Mead at 6:45pm. During the display there will be no public access to the mead for safety reasons.
There will be a range of market stalls all along Castle Street selling crafts and all your favourite festive treats and tipples. A selection of charity stalls will also be there providing fun tombolas and prizes to take home. Lots of Hinckley's shops will be open for late night shopping too. There will also be light up products for sale, please make sure you only buy from official street vendors who can easily be identified by their purple hi-vis vests, they will be in the event area on Castle street and Market Place and not on any event perimeters.
Children can also visit Santa in his Grotto outside Jaspers, to enter the magical grotto there will be a small charge to charity. The United Reformed Church on Regent Street will also be open for free children's Christmas craft activities.
Free street entertainment will be available all evening, our cheeky elves will also be wandering around town with their Elfie Selfie station, they will be spreading cheer, handing out candy canes as well as offering rosy-cheek face painting for everyone. And everyone's favourite, John Parnell 'Hoop guy' will be in town as the world's tallest elf!
The traditional Tin Hat Fair will take place on Regent Street, George Street and the Borough up until 10pm on Friday. The fair will continue on Saturday 20 November from 12pm to 10pm.
To accommodate the fair and the event there will be several road closures in place from 3:30pm Thursday 18 November until 6am Sunday 21 November. Roads fully closed will be: Regent Street, Market Place, George Street, Castle Street and The Borough. Lancaster Road will be open and will operate a one way system from Rugby Road to Station Road, a 20mph speed limit will be in force. Horsefair will become a two-way street allowing residents to enter and exit. The taxi rank will be temporarily moved to Rugby Road outside Mike B Locksmith shop. Church walk and Station road will be closed from 5:30pm to 7:30pm on Friday 19 November only. Vehicles in this area will be allowed to exit up until 5:30pm only. Church Walk car park will not be accessible to enter or exit during this time. Please allow enough time for your journey. Car parking on event day (19 November) will be free after 3pm in council owned car parks.