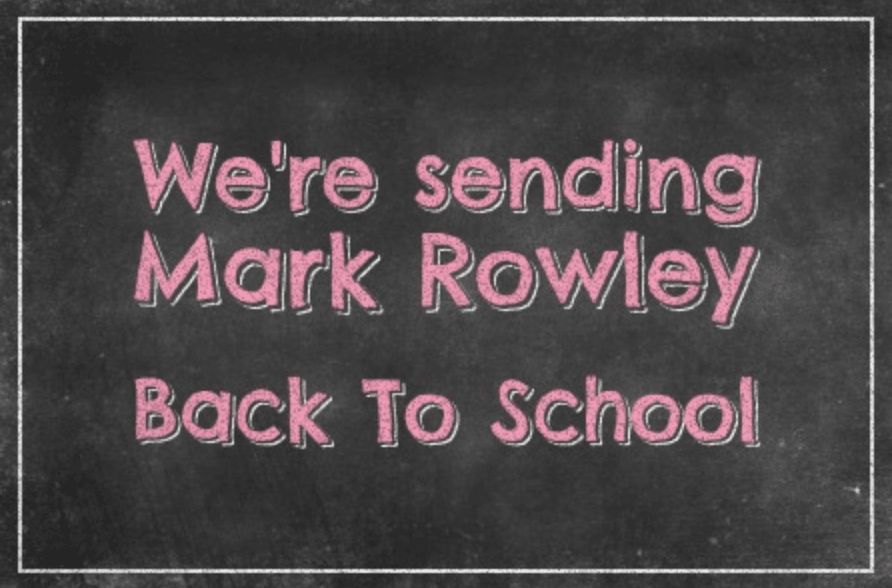 We're sending Mark Rowley from the Breakfast Show back to school!
It's been a few years now since Mark was 'Milk Monitor' at St Mary's in Hinckley, and believe it or not he was responsible for the audio equipment, the teachers never knew how to thread the reel to reel tape machine!
Some say they had lessons using slates back then, but Mark tells us it was plastic sheets and Chinagraph pencils, either way we think it's time he finished his education.
Each week on Breakfast around 8:10 we'll feature one school for the week with the coolest teachers, the greatest pupils, and dinner ladies who are cooking on gas, he's fond of dinner ladies as his mum was one for years at Hastings High School and they always gave him good portions.
He wants to see what your school has been up to, the special things you've done, find out about the staff and what's great about being a pupil there, and he might play a round of "Knowalot?", the kids general knowledge quiz.
You can nominate your primary school now by filling in the form below and tune in as Rowley on the Radio heads back to school on Fosse 107.
Our 2nd School was Townlands C of E Primary Academy in Earl Shilton
Have a listen to how much knowledge the kids have learnt...
Monday - Romans
Tuesday - Computers Science and Music
Wednesday - English and Vikings
Thursday - Maths and Science
FRIDAY - KNOWALOT QUIZ
Our First School was St Mary's in Hinckley
Hear again what the kids had to say......
Monday - School achievements
Tuesday - Boys Football
Wednesday - Gardening Club
Thursday - Girls, sport and worship
Friday - 'Knowalot' The Quiz......