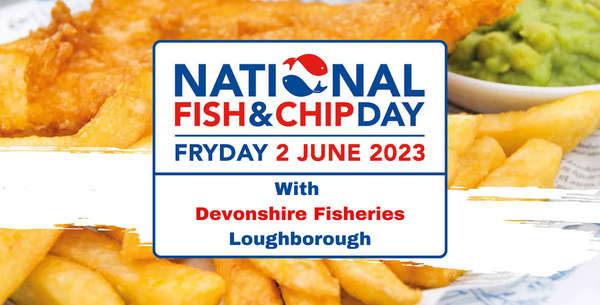 Fosse 107 has teamed up Devonshire Fisheries in Loughborough to celebrate National Fish and Chip Day.
They are based at 35 Devonshire Square, Loughborough, LE11 3DW, you can also order on Just Eat.
The biggest day in the fish & chip calendar – National Fish & Chip Day 2023 returns for it's eight year on 2 June 2023.
FREE FOOD
You could win a Chippy Tea for 2 just by filling in the form below. We're running a competition on Thursday 1st and Friday 2nd June between 6am and 9am, and on Saturday 3rd between 8 and and 11am. Entries outside of these times will not be valid.
One winner will be chosen at random for all entries we get. Fosse107's normal competition rules apply and can be found HERE.