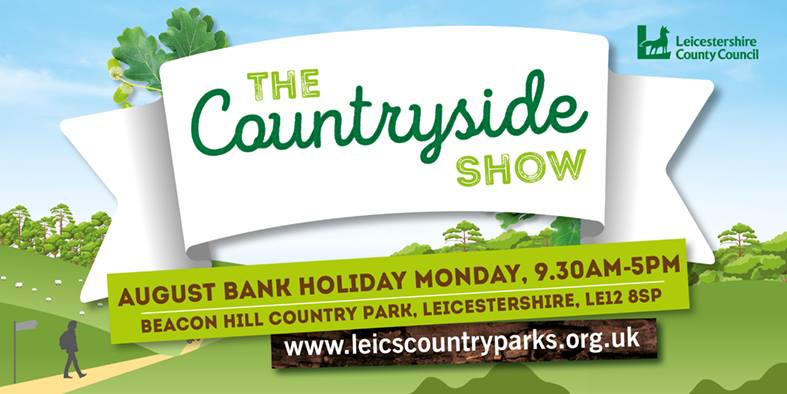 We've got FIVE family tickets to give away....
Listen from Monday 19th August to find out how!
About the show
The Countryside show is organised by Leicestershire County Council and is now retuning for its fourth consecutive year at Beacon Hill Country Park on Monday 26th August.
Archery Legends will give visitors the chance to relive their favourite 'Game of Thrones' moments and learn the fine art of using a bow and arrow.
There will be an action packed dog agility show 'Paws for Thought' and Extreme Mountain Bike Show.
The show also welcomes blacksmiths Artmetal, who will be sharing their craft skills and our famous wood carver who will be carving show-stopping creations for the end of show.
This year visitors will be able to sample and view a range of handmade goods and products and practical demonstrations from more than 100 exhibitors and performers in the large craft marquee.
Other activities on the day will include a Punch and Judy show, donkey rides for children, bird-of-prey display shows, live music and a wealth of children's activities such as tree climbing, Shetland ponies and a climbing wall.

The event runs from 9.30am to 5pm with tickets available to buy on the gate.