Zoe Harris is a keen photographer. During the lockdown she has been visiting families to take photographs of them on their doorsteps (at a safe distance).
We asked Zoe how she came up with the idea and how popular it had been: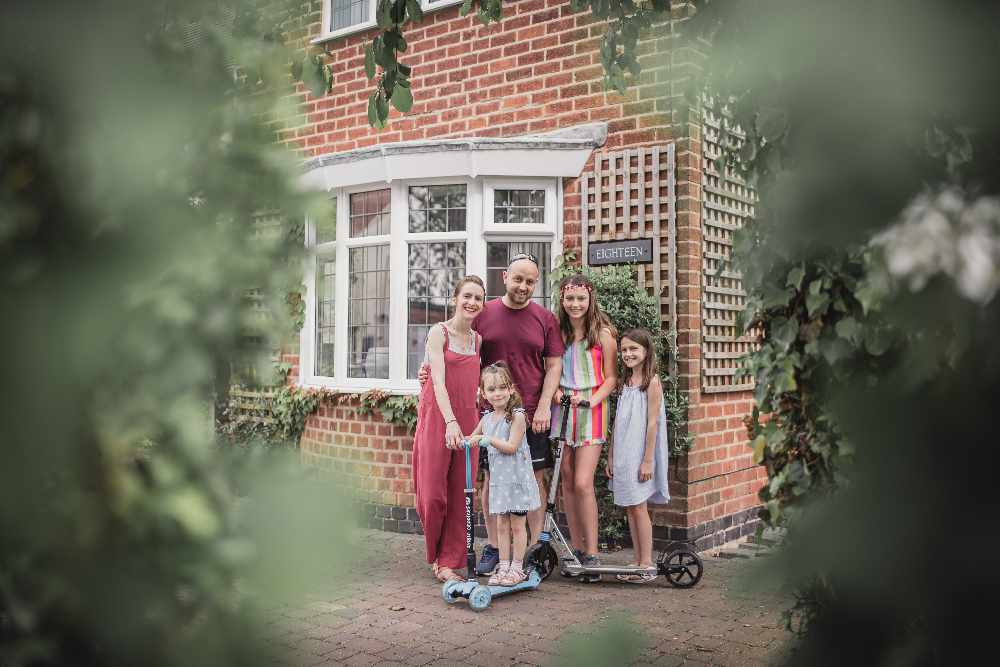 "After twiddling my thumbs for weeks I saw another photographer offering doorstep photoshoots in their area and asking for donations for their local foodbank.
I hadn't seen anyone local offering this service so I thought I'd offer it to the lovely people of Burbage.
This was my first photoshoot on 2nd May.
Alison Dawkins asked me to take photographs outside her beautiful home.
Since this shoot, the demand has increased every week. I've been asking for a minimum donation of £10 to which a lot of people have donated more which is wonderful for the charity.

People have had to cancel all kinds of celebrations. So far I've seen a bride and groom dressed as they would have been on their wedding day (but they've had to postpone), as well as a family missing out on their child's christening. For this we met at the church for some distanced photos to symbolise what would have happened.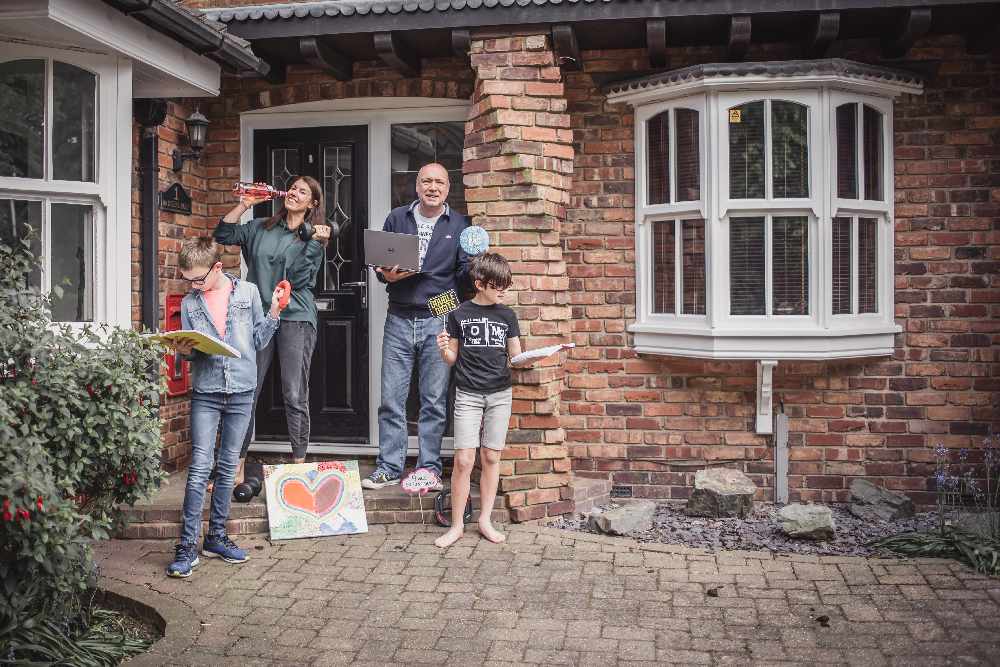 It's great to see people thinking outside the box for photographs.
Emma and her family came out with lots of fun ideas which will hopefully remind them on their time in lockdown.

I've been taking my son/little side kick, Jack (4) along to a lot of the shoots with me. He's enjoyed getting out of the house and chatting to new people. He also tries to make people laugh in his batman outfit!

How people have come together during this time is phenomenal.
I've had 6/7 houses on the same street get involved. Its really lovely to see!

To date we've managed to raise more than £770 with more photoshoots booked in.
Hopefully our contributions have helped families at this difficult time."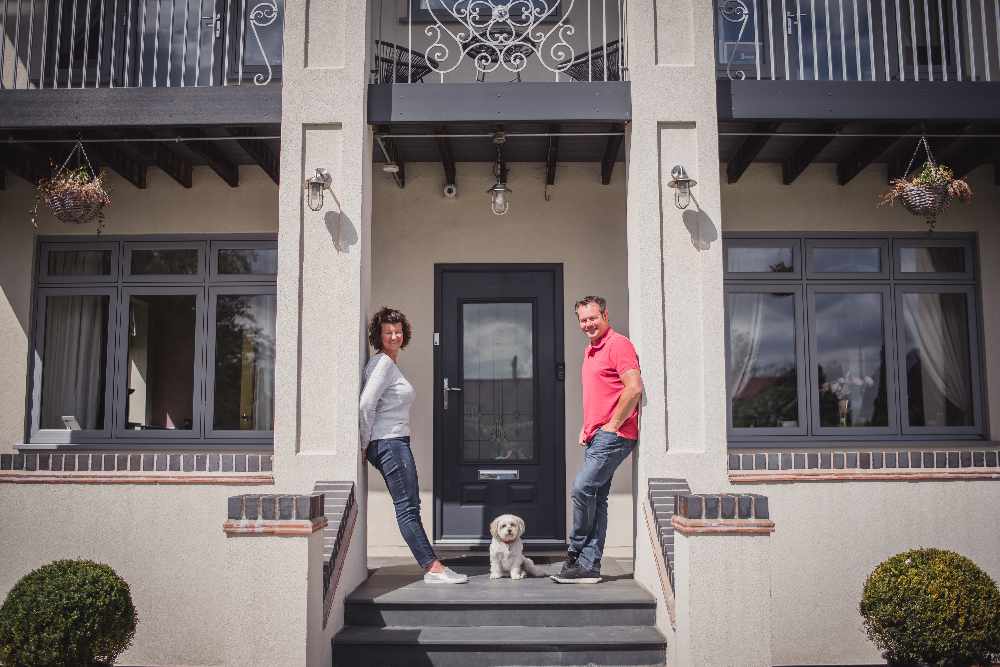 Previous image
Next image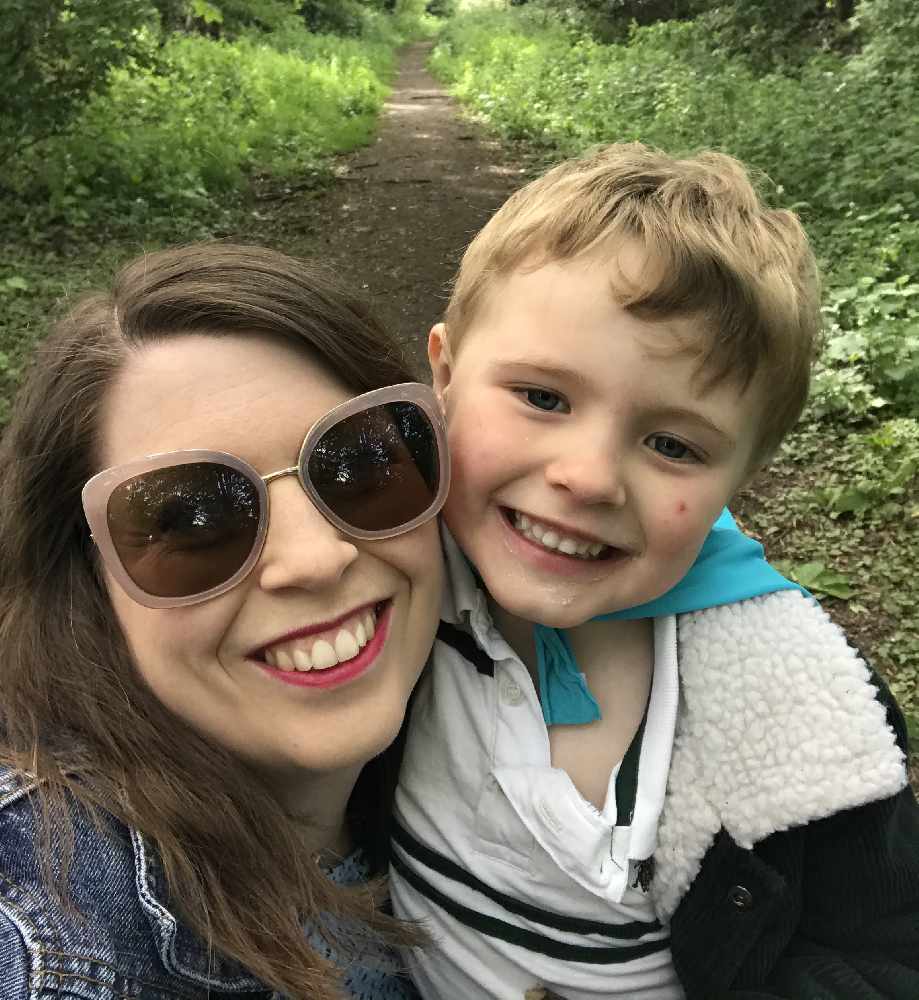 Show your support for a local business... for more information please visit:
www.zoeharrisphotography.co.uk
Instagram: @zoeharrisphotography
Facebook: www.facebook.com/zoeharrisphoto