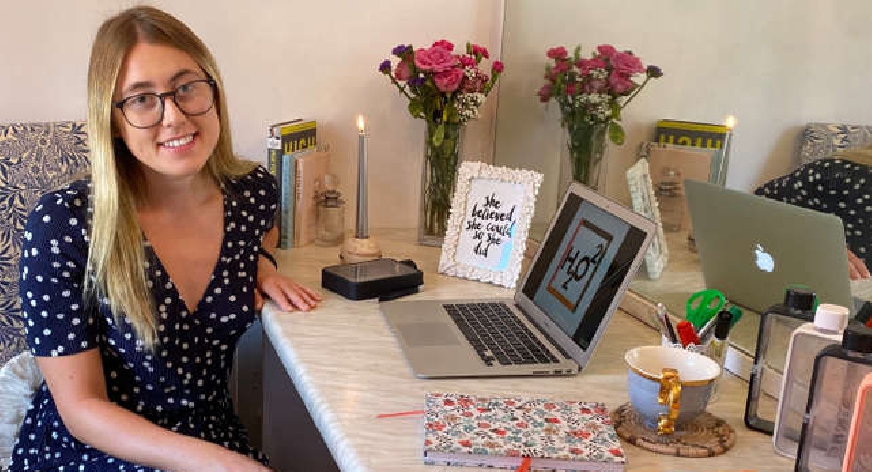 Image Credit: Loughborough University
She started her sustainable water bottle business in 2020.
Francesca Kennedy Wallbank, a Loughborough University graduate, is part of the latest group of candidates on the BBC show The Apprentice.
The show sees business people battling it out to win a six-figure salary job with Sir Alan Sugar.
The alumna graduated with a degree in Mathematics from the university in 2016.
Francesca founded her business H₂O², which sells sustainable flat, reusable and BPA-free water bottles, in 2020.
She was inspired to create the water bottles during the first coronavirus lockdown when she couldn't find a slimline bottle on the market.
Francesca Kennedy Wallbank said: "My bulky water bottles didn't fit into my small bags or coat pockets meaning I had to compromise; either not carry water or swap to a much larger bag.
"That's when I went on a hunt to find a water bottle that was flat and square. I soon realized there was very little choice. That's why I started H₂O²."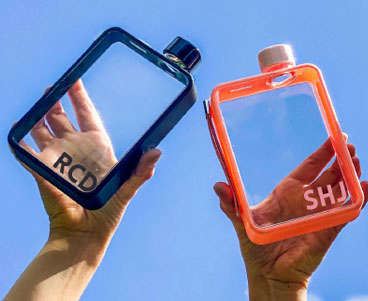 Image Credit: Loughborough University
All H₂O² bottles are made with vegan materials and use recycled recyclable and biodegradable packaging. Operating carbon neutrally, the company plants a tree for each bottle sold.
Francesca said: "I'm a strong sustainability advocate and believe every consumer should know the full 'carbon cost' of each product. That's why for every bottle sold, we plant a tree to offset the carbon created in the full production process."
The company are also affiliated with the Prince's Trust, which has guided Francesca through the start-up process via mentorship.