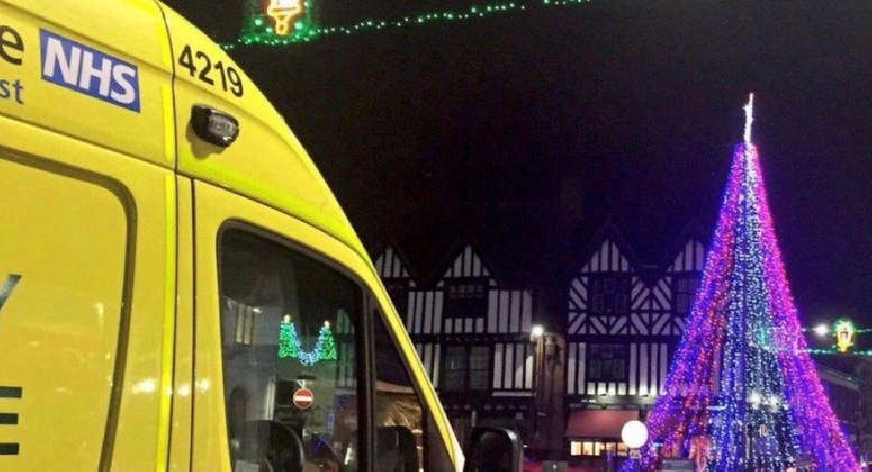 They are looking for people who worked on an ambulance or in a control room to get in touch.
On New Year's Eve, the Trust took 1,281 calls from 6.00 pm to midnight, the previous busiest year for this period was 2017-18 when the Trust took 1,066 calls.
After midnight, the Trust took 1,721 calls, which was the busiest since 2007-08 when it took 1,570 calls.
The ambulance service is now appealing for former members of staff to get back in touch so that they can provide quality care to the public.
Trust Chief Executive, Anthony Marsh, said: "We are once again, looking for any staff who retired within the last two years or are working in the private sector for the likes of events medical companies who would like to come back into the NHS family to get in touch.
"We are particularly looking for people who worked on an ambulance or in one of our control rooms to contact us. We have already had former members of staff get in touch who went on a career break offering to come back, which we welcome.
"We would like those colleagues to consider returning to WMAS so that we can increase the quality and amount of care that we can provide the public in these challenging times."
One paramedic, Rich Jones, signed up again in March 2020 and is now urging others to do the same.
Rich Jones said: "I saw the situation that the country faced then and with Omicron as it is, we all need to do our part to help the country. When I came back, I realised how much I had missed it. If you've ever worked for the ambulance service, you know how much your work means to patients.
"Coming back in this way means you can fit the shifts in around your 'new' life. I do it part-time because it fits my other roles. In fact, it works so well that I've stayed working part-time ever since and would urge others who are in a similar position to give it a go too."