Peter and his wife Simona didn't know if they would ever be able to re-open their cafe in Loughborough following coronavirus.
They've invested in outside space, spent alot of money on perspex and they have re-opened in style.
A positive read about moving forwards and advice for others in a similar situation...
"Hello... My name is Peter Vasil and I run Baobab Cafes together with my wife Simona.
It's exciting to have a great opportunity to help and motivate other businesses to take necessary steps in preventing spread of Covid19 by sharing what we have done.
This is future that we are all facing and will have to respond to it and we had better be ready for what's to come.
We had enough time on our hands to think and carefully plan the new way of catering/ hospitality ways and perhaps looking at positives we will all learn new skills.
We aren't open yet but we are considering to reopen very soon as per our extensive menu we had to carefully select just some of it due to limitations of the new procedures etc.
Following guidelines and law from government we believe that we can bring high steer cafe to the same experience as it was before lockdown...if not better.
Social distancing measures are there to be followed by everyone...clapping hands at 8pm itself won't work...so let's all be safe and help others.
We have received a grant at the beginning of the lockdown which helped with keeping us and business above the water...
We were also able to furlough all eleven of our employees so nobody lost their jobs or income and we will be able to carry on with the same team as before.
We are hoping to reopen at soon and look forward to welcoming customers old and new!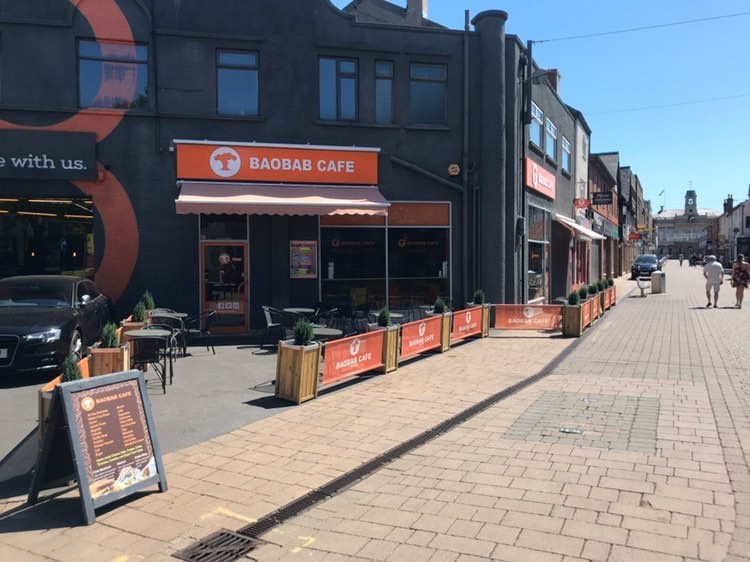 Show your support for a local business... for more information please visit:
https://www.baobab-cafe.co.uk/
Instagram: @baobabcafeuk
... or better still pop and see them at 31 Market Street, Loughborough