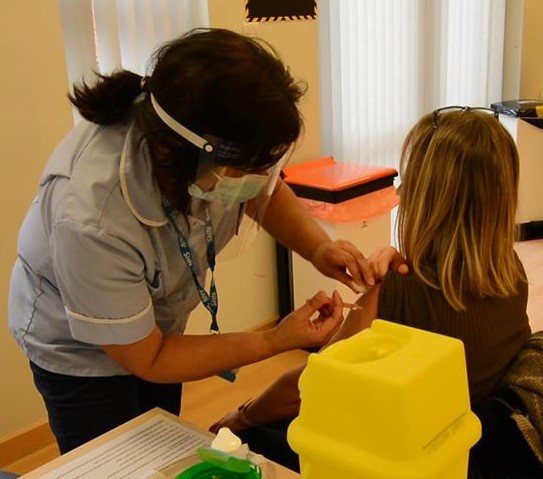 All adults are now eligible to book.
Most centres are using the national booking site to manage their appointments.
To book you'll need to give your name, date of birth, and the postcode registered at your GP. It will also ask for your NHS number but you do not need that to book an appointment
Depending on demand, you might be put in a queue to access the site.
Your GP may also get in touch to book your jab but you no longer have to wait to be contacted.
For some, second doses are now being done 8 weeks after a first jab, rather than 12.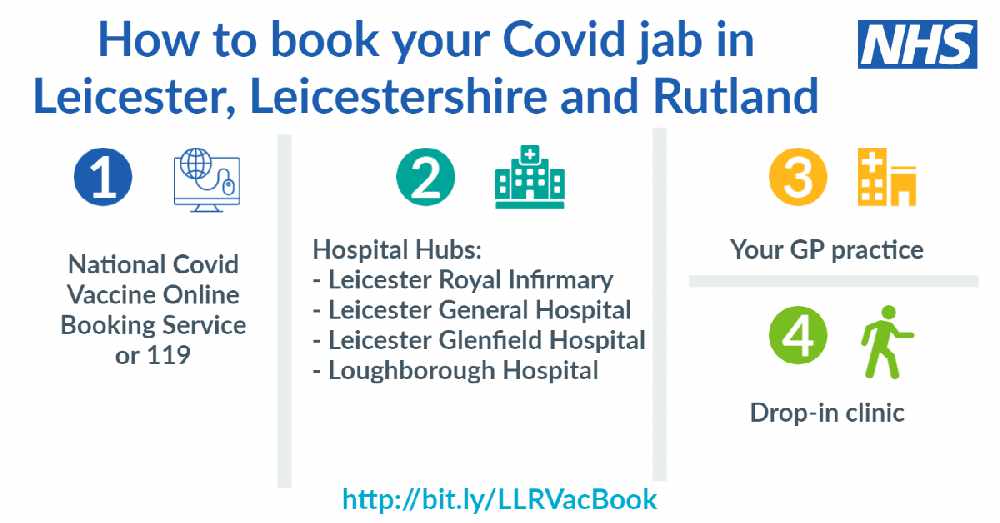 Leicester City Clinical Commissioning Group (CCG) operates a number of 'hospital hubs', including at Loughborough Hospital, which have their own booking website.
These sites are only offering the Oxford/Astrazeneca vaccine, which is not being given to people under 40.
To book at one of these sites go to this link - https://www.swiftqueue.co.uk/leicesterc19v.php - then follow the process below.
Click on 'Book an appointment' next to your chosen vaccination site
If you are asked for a pin, enter CovidVL19
Register as a new user – Please ensure you enter your NHS number (if you do not know this, click here to find it).
Pick the patient option on the form and fill in your details. If you are a member of the public please ignore all references to 'staff' or 'employer' and write the word 'Patient' in all fields related to employment.
Choose a date and time for your initial vaccination. The system will automatically generate a second slot.
Check your inbox and junk mail for an email that confirms your booking. You will also receive a text reminder if you filled in the contact number field
There is a drop-in clinic running in Loughborough this week for people living in the town.
If you are in one of the following groups you can now book your Covid vaccination through the links listed below, or you can contact your GP practice:
you're aged 18 or over
you're at high risk from COVID-19 (clinically extremely vulnerable)
you have a condition that puts you at higher risk (clinically vulnerable)
you have a learning disability
you're an eligible frontline health or social care worker
you get a Carer's Allowance, get support following an assessment by your local authority or your GP record shows you're a carer