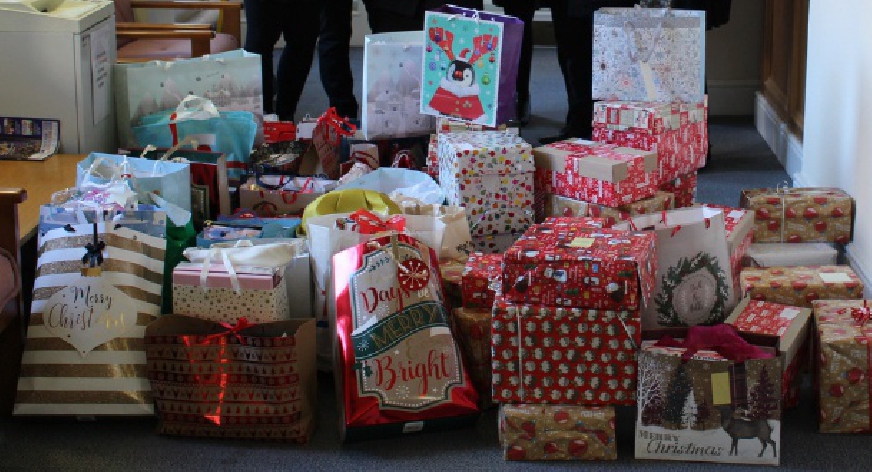 Each patient will get a gift package of toiletries, biscuits, a game and other treats.
Leicestershire Partnership NHS Trust's charity, Raising Health, wants to put a smile on the faces of patients staying in hospital over Christmas.
Their 'raising a Smile for Christmas appeal 2021' aims to buy a gift for all patients on Christmas Day.
The charity is asking for financial donations towards the £2,000 target.
Cathy Ellis, chair of LPT and chair of the Raising Health charity, said: "No-one wants to be in a hospital bed on Christmas Day in a normal year, but with Covid-related restrictions on visiting this is an especially difficult time to be away from those closest to you.
"Some of our inpatients won't get to see a loved one face-to-face throughout their stay.
"We are hoping this Raising a Smile for Christmas campaign will tell our patients – ones with physical or mental health conditions – how much the public is thinking of them."
Last year, donations provided gifts for more than 500 patients across Leicestershire.
The presents will go to Leicestershire Partnership Trust inpatients at community hospitals (Coalville, Hinckley, Loughborough, Market Harborough, Melton, Oakham); at Mill Lodge in Enderby (Huntington's disease), at Stewart House in Enderby (severe and enduring mental illness); and in the city at the Bradgate Unit (working age mental health), Beacon Centre (children and adolescent mental health), Bennion Centre (older age general mental health) and the Evington Centre (physical health and dementia), Agnes Unit (Learning Disability), The Willows (severe and enduring mental illness).