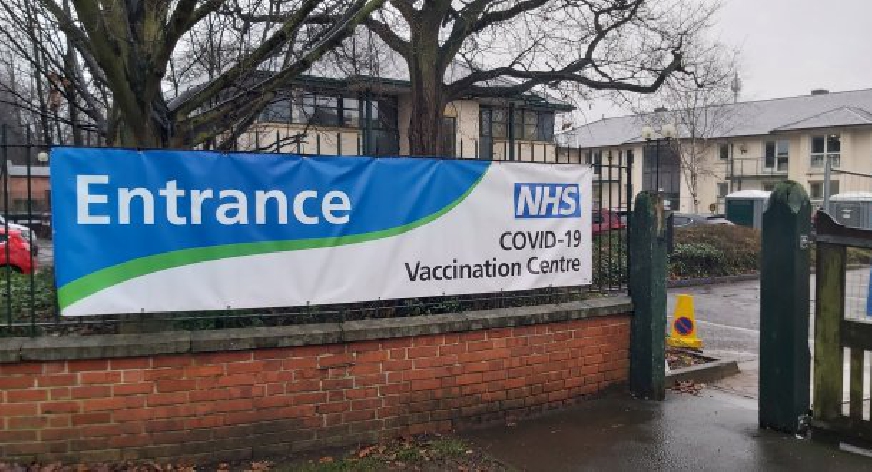 There are specific slots for 16 and 17-year-olds.
People can attend a drop-in clinic even if they aren't registered with a GP or they do not have an NHS number.
Anyone who had their first dose at least eight weeks ago can attend the clinics to have their second dose of the same vaccine, in this case the Pfizer version.
Walk-in Clinics for those aged 16 and 17
Tuesday 14th September

Loughborough Hospital, Hospital Way, Loughborough, LE11 5JY, 3.15-7.15pm (Pfizer)

Friday 17th September

Loughborough Hospital, Hospital Way, Loughborough, LE11 5JY, 4.15pm-7.15pm (Pfizer)

Saturday 18th September

Loughborough Hospital, Hospital Way, Loughborough, LE11 5JY, 4.15pm-7.15pm (Pfizer)

Sunday 19th September

Loughborough Hospital, Hospital Way, Loughborough, LE11 5JY, 4.15pm-7.15pm (Pfizer)
Walk-in Clinics for those aged 17¾ and over
Monday 13th September

Loughborough Hospital, Hospital Way, Loughborough, LE11 5JY. 8.15am-3.15pm, (Pfizer)

Wednesday 15th September

Loughborough Hospital, Hospital Way, Loughborough, LE11 5JY. 12.15pm-3.15pm, (Pfizer)

Thursday 16th September

Loughborough Hospital, Hospital Way, Loughborough, LE11 5JY. 12.15pm-7.15pm, (Pfizer)

Friday 17th September

Loughborough Hospital, Hospital Way, Loughborough, LE11 5JY. 8.15am-3.15pm, (Pfizer)

Saturday 18th September

Loughborough Hospital, Hospital Way, Loughborough, LE11 5JY. 8.15am-3.15pm, (Pfizer)

Sunday 19th September

Loughborough Hospital, Hospital Way, Loughborough, LE11 5JY. 8.15am-3.15pm, (Pfizer)