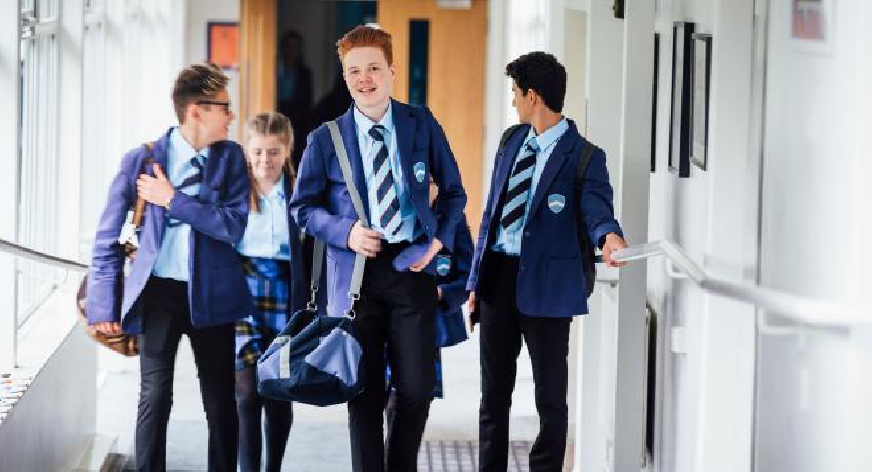 The school was given a good rating in its last inspection.
The Castle Rock School in Coalville was visited by Ofsted in October and was found to be inadequate in all five areas.
The report said that the "pupils are not getting a good deal at this school. Too many are affected by the poor behaviour of others. Lessons are frequently disrupted. Behaviour on corridors and in external areas can be unruly".
It continues to say that "some pupils experience derogatory name-calling".
Julia Patrick, Executive Headteacher at the Apollo Partnership Trust which the school is part of, said: "We are working very hard to address the issues raised in the report.
"Our school is at the heart of our community and we want to assure parents, pupils, staff and residents that while the inspection report is disappointing, we are committed to driving forward improvements, making the changes needed and providing the best learning environment for our students.
"We recognise there have been considerable changes at the school, which have taken place during the pandemic, but accept that work needs to be done
"We have already started to put measures in place to address punctuality and behaviour, including a new behaviour policy, and hopefully parents and pupils are already seeing a difference."
Ofsted recognised that the school had been through a period of significant turbulence and that the "safeguarding leaders work well together and take appropriate action in response to child protection concerns. The most vulnerable pupils are well supported. Staff raise concerns quickly and leaders respond appropriately."