She has been taken to George Elliot Hospital.
At 1:06 pm West Midlands Ambulance Service were called to a road traffic collision on Old Hinckley Road.
A spokesperson from West Midlands Ambulance Service said: "One ambulance and a paramedic officer attended the scene. On arrival, we found one patient, an elderly female who was the pedestrian"
The road was closed by Warwickshire Police and is still shut.
Fosse 107 will update with more information as we receive it.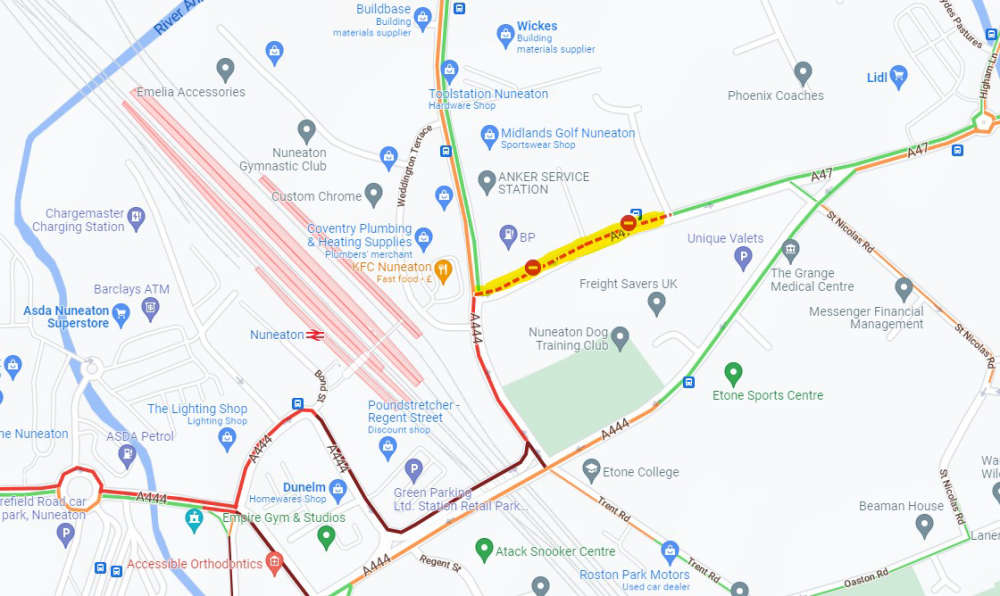 Image credit: Google maps