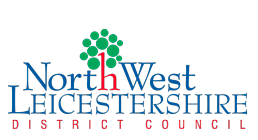 The council say that collections of garden waste will be monthly across the area for the foreseeable future.
The re-introduction of the collections across the North West Leicestershire Council area are as a result of leisure centre workers being redeployed and retrained.
Garden waste collections had been suspended in the district since the end of March with around 30 per cent of the current waste team identified as 'at risk', and in need of being shielded to protect them and the NHS. Crew sizes have also been reduced to allow staff to follow social distance guidelines.
Residents used to a fortnightly garden waste collection will now receive a visit on a monthly basis, with letters being sent in batches over the next few weeks to every household advising them of their upcoming collection dates.
Black bin and recycling collections have been unaffected by coronavirus since the outset and are continuing as normal, while cardboard collections remain suspended.
The flexibility and commitment of teams across the organisation has allowed staff to be re-retrained meaning garden waste collections have now resumed.
Councillor Andrew Woodman, Portfolio Holder for Community Services at NWLDC, said: "We want to thank everyone in the district for their patience and support while garden waste collections were paused – we know how important these are to you – and we've been hard at work to get things in place to bring them back.
"A huge thank you too to all the redeployed staff – the commitment they are showing is second to none.
"We hope the return of this service shows how we're balancing our most important priorities during these unprecedented times – protecting the NHS, looking after the health and wellbeing of our staff, and continuing to deliver services to our residents."
Each letter being sent to residents advises of their new garden waste collection dates, and people are being asked to wait for their letter – rather than calling the already very busy customer services team.
The letter also gives advice recommending that, wherever possible, people store their cardboard so it can be collected in future when this collection resumes.
Letters are being released in batches and are likely to arrive a few days before a resident's next collection. If in any doubt the advice is for residents to put their garden waste out on their usual collection dates.
For more information residents can refer to their letter when it arrives or visit our FAQ page atwww.nwleics.gov.uk/wasteFAQ