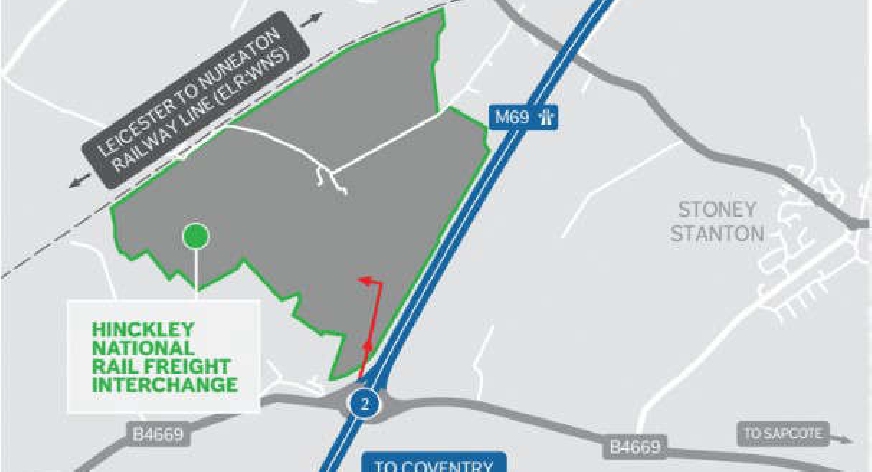 The public consultation has begun today.
Tritax Symmetry's consultation on their Rail Freight Interchange proposals is now open for residents to have their say over the next eight weeks.
The proposed site is to the northeast of Hinckley - partially within the Hinckley and Bosworth Borough with the majority situated within the Blaby District – and would be based close to Junction 2 of the M69 to the north of Burbage Common.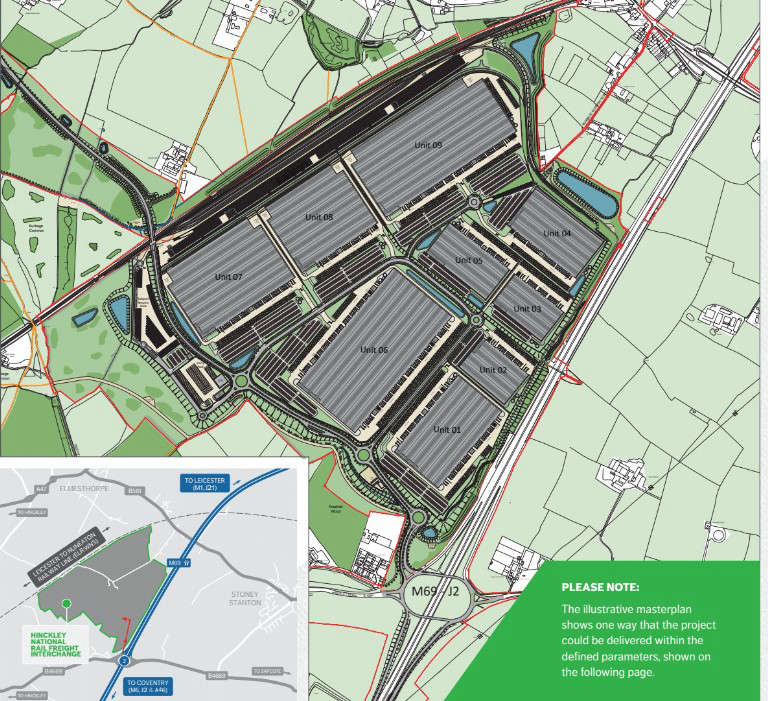 This image from the Triax Symmetry community information leaflet shows what the site could look like.
The Hinckley National Rail Freight Interchange is proposed to include:
New rail infrastructure on the Felixstowe to Nuneaton railway line
A rail port capable of accommodating up to 16 trains per day
Lorry park with welfare facilities and HGV fuelling facilities
Provision of south-facing slip roads on to Junction 2 of the M69
A new link road from the modified M69 Junction 2 to the B4668/A47 Leicester Road
Improvements to existing highway junctions in the area around the site
Landscaping including footpath and cycle links
There will be public exhibitions where people can see the proposals, as well as two webinars on Tuesday 25th Jan, 2 pm-4 pm and Wednesday 2nd Feb, 6 pm-8 pm
Elmesthorpe Village Hall: Wed 19th Jan, 2 pm-8 pm
Stoney Stanton Village Hall: Fri 21st Jan, 12.30 pm-6.30 pm
Elmesthorpe Village Hall: Sat 22nd Jan, 10 am-1 pm
Burbage Millennium Hall: Mon 24th Jan, 3 pm-8 pm
Sapcote Methodist Church: Wed 26th Jan, 2 pm-8 pm
The George Ward Centre: Fri 28th Jan, 2 pm-8 pm
St Francis Community Centre: Sat 29th Jan, 10 am-1 pm
Ashby Road Sports Club: Mon 31st Jan. 2 pm-8 pm
Narborough Parish Centre: Tue 1st Feb, 1 pm-9 pm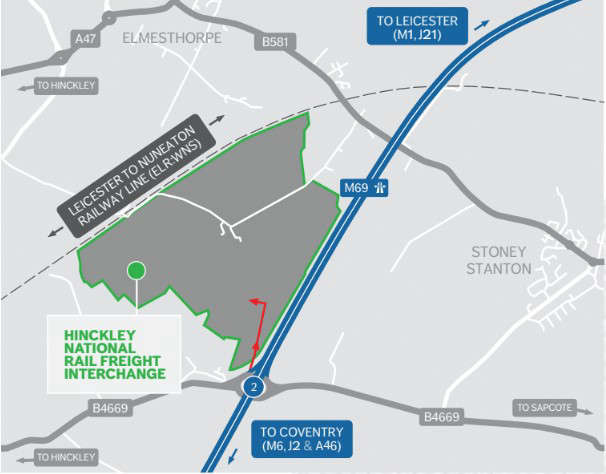 Image Credit: Triax Symmetry