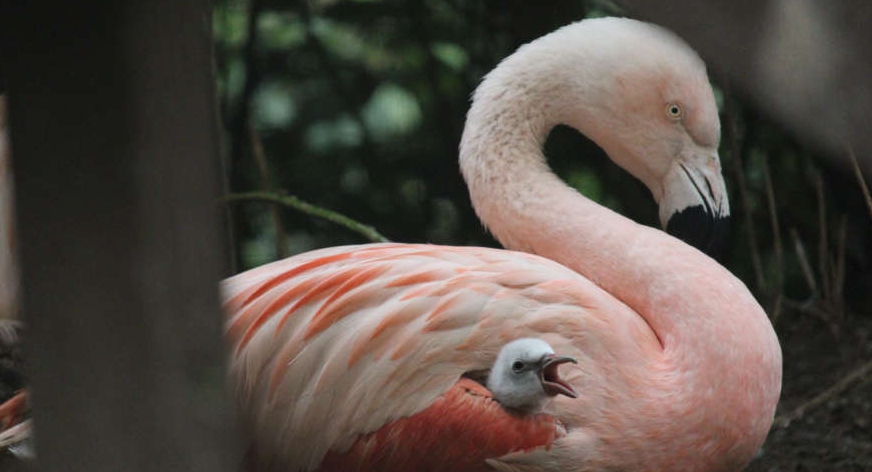 Credit: Twycross Zoo
The zoo announced its birth on National Bird Day.
Twycross Zoo has announced the birth of a flamingo chick on its social media.
This is the first chick that has been born in nearly 30 years.
The post includes a video of the fluffy grey bird and explains that the flamingo breeding process is very difficult.
The flamingo was born in September 2021 and has been cared for by a team of expert bird keepers.
Now the keepers have discovered she is female they will soon be giving her a name.
A statement from Twycross Zoo said: "Much like humans, flamingos share parental responsibility with both the male and female and will be taking turns caring for the chick. The fluffy juvenile doesn't yet look bright pink like the typical plumage associated with the species but will develop this through her adult life because of pigments consumed in their diet."
SO CUTE!😍 For the first time in almost 30 years, we are pleased to announce the successful birth of a Chilean flamingo chick at Twycross Zoo! 🦩 As a near threatened species, with a tricky breeding process, we are overjoyed to have a new chick within the flock! #NationalBirdDay pic.twitter.com/AZU5f8ftaz

— Twycross Zoo (@TwycrossZoo) January 5, 2022