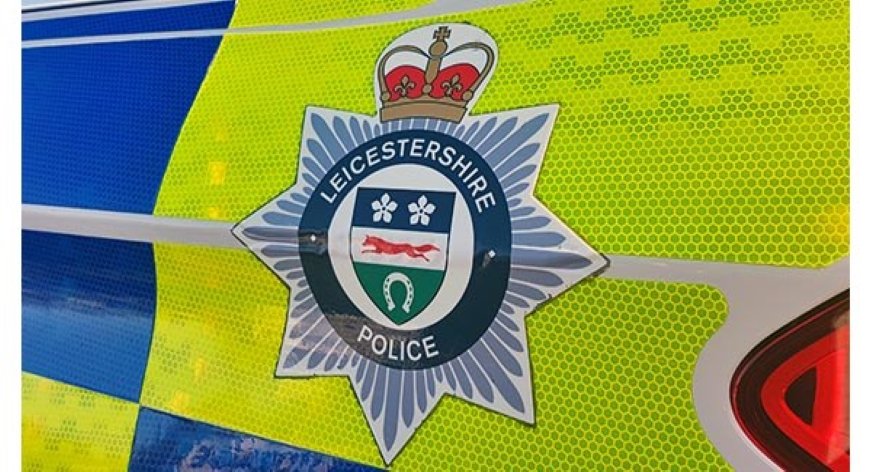 The pair tried to steal £59,000 worth of metal.
PD Astro tracked and found two men hiding in a ditch after they had attempted to steal around £59,000 worth of steel.
Brothers Joseph and Levi Walker tried to run from premises in Sileby Road, Barrow upon Soar after officers arrived at the scene on Sunday 24th April.
As the officers were driving down a dirt track at the site they became aware of a vehicle ahead flashing its headlights and realised the vehicle was a lorry travelling at some speed towards them. The vehicle's headlights were switched off before the lorry turned into a field and two men were seen running from the vehicle.
PD Astro was tasked to track the suspects. The police dog picked up the track from the lorry, across some wasteland and over a fence before tracking along a ditch where he found the brothers hiding.
When the lorry was searched officers found the steel which was estimated to be £59,000 + VAT.
Detective Constable Julia Newton said: "Thanks to the immediate reporting, the quick response by officers and the excellent work carried out by PD Astro, the suspects were caught and arrested at the scene.
"The metal they had been attempting to steal was also fully recovered at the site.
"With this evidence gathered and the investigation work, Levi and Joseph Walker were then ultimately left with no choice but to admit responsibility for the offence in court."
Last week on the 19th of May, Levi Walker and Joseph Walker were sentenced at Leicester Crown Court.
Levi Walker, was sentenced to a total of 14 months imprisonment after pleading guilty to theft of prefabricated steelworks and for breach of a suspended sentence.
Joseph Walker was sentenced to a total of 12 months imprisonment suspended for 24 months after pleading guilty to theft of prefabricated steelworks and also in relation to a separate theft offence.
Joseph Walker was also ordered to carry out 100 hours of unpaid work and to pay a victim surcharge of £156.

Police Dog Astro