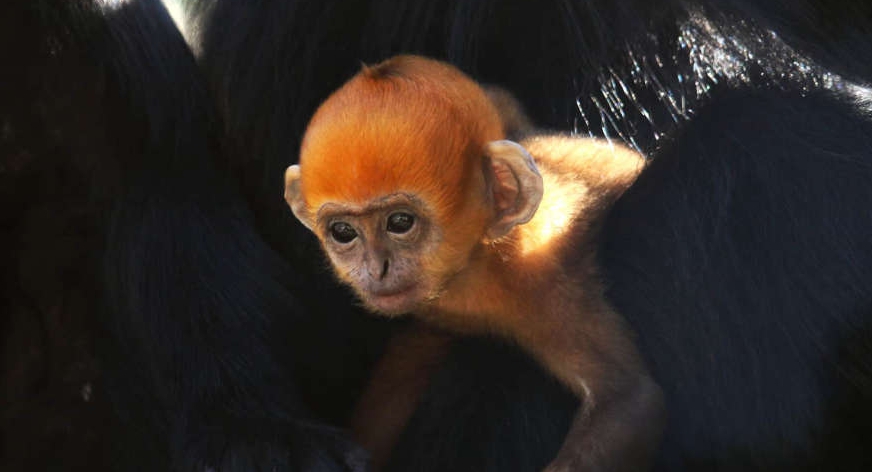 Fran the François
The François Langur was born at the beginning of July.
Staff at Twycross Zoo have named the zoo's latest arrival after an England player after the Lionesses' victory at the Euro 2022 final.
'Fran the François', was born on the 8th of July and has been named after midfielder Fran Kirby.
François' monkeys are Old World monkeys, a term describing monkeys from Africa and Asia.
As a baby, they have orange fur but this then changes to black with white stripes running around their cheeks.
Dr Rebecca Biddle, Director of Conservation at Twycross Zoo said: "We've all been gripped by the excitement and energy of the Lionesses during their Euros campaign. François' Langurs live in groups of between 4 and 27, in a matriarchal society where the females share parenting responsibilities with each other, and we hope that naming our latest special arrival after Fran Kirby, one of the incredible players from this inspiring women's team, is a fitting tribute to their success."
Fran the François was born on the 8th July to mum Lychee, who has been at Twycross Zoo since 2009, and dad Chow who arrived in 2016.